Clarksville, TN – After a long trip west, Austin Peay State University (APSU) soccer will be back at Morgan Brothers Soccer Field when it hosts Evansville for a 12:00pm match Sunday, September 15th.
After a two-game road trip in Colorado, the Governors have had the week off from competition to recover and prepare for a Sunday match against Evansville. The Governors have defeated the Purple Aces the last two times they have played and look to make it three in a row.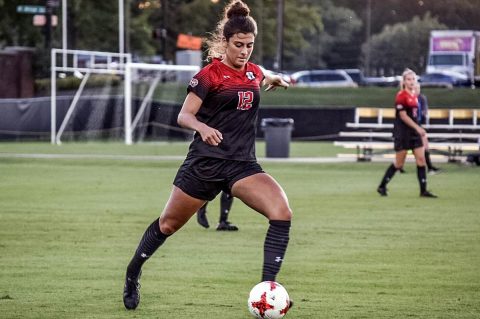 Opponent
Evansville
APSU vs. Purple Aces All-Time: 2-5
Streak: Austin Peay – W2
Last Meeting: Aug. 19, 2018 (W, 2-0)
Record in Clarksville: 1-1
Last meeting in Clarksville: Aug. 28, 2016 (W, 2-0)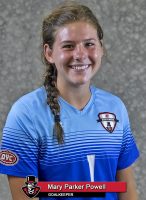 In last season's match in Evansville, the Governors fired 11 shots on goal, while holding the Purple Aces to just one chance on goal. Evansville's one shot on goal was saved by Govs keeper Mary Parker Powell, who played all 90 minutes, en route to the second of three straight shutouts.
The Govs got off to a quick start in last year's match, with Claire Larose finding the back of the net off of an assist from Goodwin Brown in the 18th minute. The Govs also scored again in the 37th minute when Gybson Roth assisted McKenzie Dixon in finding the back of the net. The Governors defense locked in the rest of the way, not allowing a shot on goal in the second half on the way to a 2-0 victory.
Renee Seaman has led the Governors this season, with the senior-captain playing all 470 minutes, the Knoxville native has been a steady presence on the defensive end. On the offensive end, the duo of juniors Claire Larose and Ashley Whittaker lead the Govs in shots, with both looking to find the back of the net for the first time this season on Sunday.
The APSU Governors will honor four seniors – Mary Parker Powell, Renee Semaan, Meghan Dees, and Melody Fisher – at a team banquet Saturday night before the game day. Sunday will be Senior Day, and the four Govs seniors will be recognized on the field at the conclusion of the match.
After Sunday's match, the Governors will open up Ohio Valley Conference play with a 7:00pm Thursday match against SIU Edwardsville at Morgan Brother. Soccer Field. Later in that same week, the Govs hit the road for a 6:00pm September 21st match at Cincinnati.
For all your news, scores, and updates regarding Austin Peay State University soccer, follow along on Twitter (@AustinPeaySOCR).