Clarksville, TN – On Saturday, September 28th, 2019, the Food Initiative will hold it's 6th annual Fine Fettle at "The Venue" at the Old Glory Distilling Co. An evening unlike any other in Clarksville, guests will be immersed in a farm-to-table culinary experience.
Featuring nine leading chefs from across the region, locally sourced foods, elevated wine pairings, an open bar, a silent and live auction.
The event runs from 6:30pm until 9:30pm.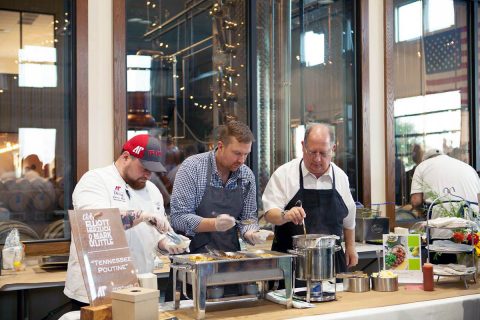 Our 2019 Culinary Partners include:
Bryan Weaver of Butcher & Bee and Redheaded Stranger
Jordan Arcuri of Kayne Prime
Joe Denomme of Ole Red
Tamdu Wilson of City House
Daniel Gorman of Henley
Nathan Duensing of Marsh House
Lisa White of Marsh House
Rebekah Turshen of City House
James Mott of Chartwell's at APSU
Plus hors d'oeuvres provided by Clarksville's own, Strawberry Alley Ale Works.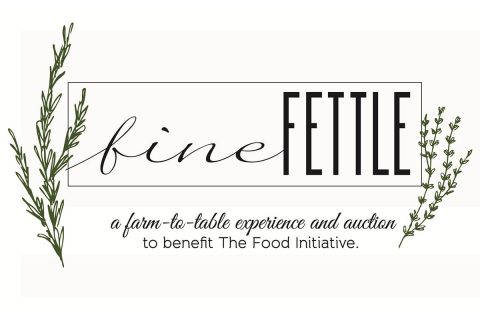 Tickets are limited and expected to sell out quickly.
Ticket price includes hors d'oeuvres, savory and sweet tastings from all culinary partners, an open bar, and an unforgettable evening.
All proceeds support The Food Initiative.
This is a 21+ event.
Click here to order tickets.
The Old Glory Distilling Co. is located at 451 Alfred Thun Road in Clarksville Tennessee.

Nothing is more central to our lives than food. The Food Initiative is using the hard work of sustainable food production and feeding the hungry as a literal common ground for young people to connect and learn. TFI is simply growing healthy food, empowering lives, and building community.
About The Food Initiative
The Food Initiative is a 501(c)3 non profit organization in Montgomery County, TN. Our 12 acre farm is an instrument to bring the community together to learn and experience the food system first hand. We grow a wide variety of organically grown, seasonal produce as well as raise laying hens, goats and pigs. All of the operations on our farm are conducted in a sustainable manner.
The food harvested at The Food Initiative is dispersed throughout the community in several ways: through our CSA (Community Supported Agriculture) Program, through local hunger relief organizations, and at the Clarksville Downtown Market.
For more information, visit their website at www.thefoodinitiative.org