Clarksville, TN – Clarksville has achieved the high honor of being named the Best Place to Live in America by Money magazine.
The September 16th online edition of the magazine's 100 Best Places feature leads with the headline: "No. 1. Clarksville, Tennessee. Thrive and save at the same time in this charming city."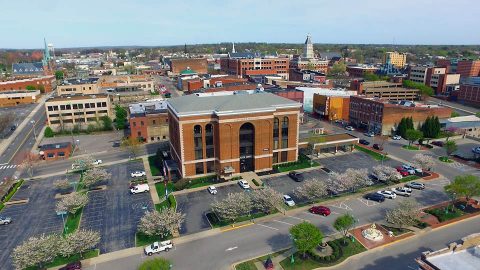 "It's clear the word is out about Clarksville," Clarksville Mayor Joe Pitts said. "This great honor from Money magazine reinforces what we've known about our community for a long time. Clarksville is a great place to buy a home, get a job, start a business and send your children to top-rated schools."
The Clarksville community's housing affordability, a strong jobs market, growing economy and appeal to millenials vaulted it to the top of the list. The City also received high marks for its beauty, small-town charm and its friendly downtown full of locally owned businesses.
"Clarksville's affordability is hard to beat, yet it's not the only thing that makes the city special," Money said. "There's a unique charm to the place; it feels like the quintessential small American town. Not only are there small, locally-owned businesses, but public places where residents can go to relax, like the new park at Downtown Commons or the RiverWalk, whose paved path provides a beautiful view of the Cumberland River at sunset."
To arrive at its list, Money looked at cities of more than 50,000. Cities larger that 300,000 were broken down into neighborhoods. Overall, it evaluated 1,796 places. Then, the magazine analyzed 160,000 different data points — things like economic health, cost of living, ethnic and economic diversity, public education, income, health and safety, ease of living, and amenities — to narrow the list.
Money's full report is available at http://bit.ly/2kiTtVh