Clarksville, TN – A fire that originated from a golf cart stored in an attached garage, has destroyed the home of Clarksville Online's Publisher.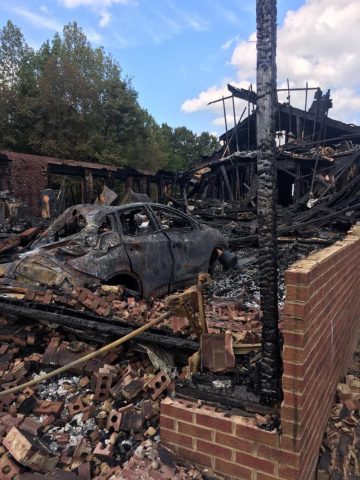 The fire not only consumed the home which housed several county residents, but the home computer office for the popular local news website's publisher. There were no injuries from the fire, but a family dog perished during the event. There is no suspicion of foul play and the incident appears to have been an unfortunate accident.
Clarksville Online will continue to post articles until normal operations can be restored. We thank you for your thoughts, prayers, and patience during this difficult time.