Clarksville, Tn — The Clarksville Police Department is asking for the public's assistance in locating a missing person.
Jonathan Irvan left from his Cobalt Drive apartment on foot at 09:30am on September 19th, 2019, and has not returned.
The family has not heard from him since he left.
«Read the rest of this article»

Muncie, IN – The Austin Peay State University (APSU) volleyball team led late in the first two sets against Ball State but could not close the door, falling in three sets (21-25, 23-25, 14-25), Saturday, in their opening match of the Active Ankle Challenge.
Austin Peay (1-10) got out to a strong start and led in the first set 20-19 to force a Ball State timeout. Ball State scored six of the final seven points of the set after the timeout to claim the opener.
«Read the rest of this article»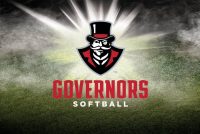 Clarksville, Tn –Austin Peay State University's softball team will host Trevecca Nazarene University, 1:00pm, Saturday at Cathi Maynard Park-Cheryl Holt Field, for a doubleheader to open its fall schedule of games.
The contests signal the start of the 35th year for the softball program and the second under head coach Kassie Stanfill, who led the Governors to a 33-22 overall record in her first season at the helm – including a 16-6 mark in Ohio Valley Conference play.
«Read the rest of this article»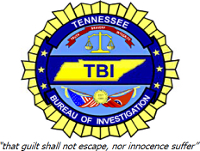 Parsons, Tn – An investigation by Special Agents with the Tennessee Bureau of Investigation has led to the indictment of a Parsons woman on 18 counts of fraudulently obtaining prescription drugs and identity theft.
In March, TBI Agents joined investigators with the Bureau of Tenncare – Office of Inspector General in investigating allegations that Paula Hutcherson (DOB: 3/12/69) was obtaining controlled substances by fraud.
«Read the rest of this article»


Clarksville, Tn –-Twelve Austin Peay ROTC students – including the University's first-ever cadet to go to the Jungle Warfare School in Hawaii – attended multiple training schools during the summer.
Austin Peay State University also sent its first cadet since 2006 to Army Mountain Warfare School in Vermont and the third and fourth cadets ever to U.S. Military Academy Cadet Summer Training at West Point, New York.
«Read the rest of this article»


Clarksville, Tn – Austin Peay State University basketball season ticket holders can now renew online for the upcoming 2019-20 season.
The athletics department sent renewal letters Wednesday to 2018-19 season ticket holders with information on the renewal process. Season ticket holders also will receive a customized email to their address on file with the athletics ticket office. Through this email, each season ticket holder will have the convenience of accessing their online account to renew and manage their tickets through their desktop computer or mobile device.
«Read the rest of this article»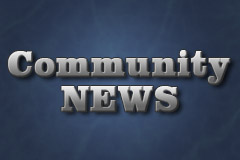 Clarksville, Tn —With the deadline less than three months away, tnAchieves needs an additional 5,000 volunteer mentors across the state to support TN Promise applicants from the Class of 2020. Locally, Montgomery County still needs 148 mentors to meet student demand.
Mentors spend one hour a month assisting students as they transition from high school to college. They remind students of important deadlines, serve as a trusted college resource and, most importantly, encourage students to reach their full potential.
«Read the rest of this article»

Clarksville, TN – Sarah Kasbeer's collection of essays "A Woman, a Plan, an Outline of a Man" recently was named winner of the 2019 Zone 3 Press Creative Nonfiction Book Award. Kasbeer will receive $1,000, and her book will be published in the fall of 2020.
«Read the rest of this article»

Atlanta, GA – The U.S. Bureau of Labor Statistics (USBLS) reported Wednesday, September 18th that employment rose in each of Tennessee's six largest counties from March 2018 to March 2019. The USBLS qualifies large counties as those with annual average employment levels of 75,000 or more in 2018.
«Read the rest of this article»


Clarksville, TN – Fresh off a convincing road win against Mercer, the Austin Peay State University (APSU)football team once again takes to the road this weekend when the Govs resume a rivalry that has laid dormant since the 1970s against ETSU.
«Read the rest of this article»