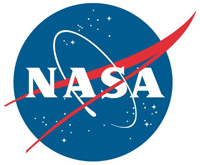 Huntsville, AL – When NASA astronauts set foot on the Moon's surface in 2024, men and women across Kentucky can say they helped to make it possible.

NASA recognized three Kentucky businesses — Parker Hannifin Corp., American Synthetic Rubber Co., a Michelin company; and Eckart America Corp. — in Lexington and Louisville September 18th-19th for their continued support in supplying critical elements and tools for the twin solid rocket boosters of NASA's powerful Space Launch System (SLS) rocket.

"It is exciting to watch as NASA leads this new era of space exploration," said Kentucky Lt. Governor Jenean Hampton. "I am proud the three businesses we're recognizing today play key roles in our nation's return to the Moon and beyond."

"Every worker who helps produce the seals, polymers, pigments and parts for NASA's new rocket systems should be proud of their contribution. Kentucky's aerospace and aviation industry stands ready to assist as NASA pushes the boundaries of research, exploration and innovation," Governor Hampton stated.

Working with Northrop Grumman, the SLS booster lead contractor, each of the suppliers has played a role in manufacturing and producing the rocket's boosters that will be used for the Artemis missions.
American Synthetic Rubber Co. is the only manufacturer in the United States of a unique liquid polymer that serves as the binder, or glue, in the SLS propellant that powers the rocket boosters. The polymer enhances the strength of the propellant while it is under pressure, helping the propellant withstand ignition forces.
Eckart produces the aluminum powder used in the SLS propellant.
Parker Hannifin's O-ring and Engineered Seals Division provides elastomer sealing that is a key component for the SLS boosters as well as the Mars 2020 Rover, which will search for signs of habitable conditions on Mars.
American Synthetic Rubber Co. and Parker Hannifin were each presented with the Space Launch System Program Manager's Commendation award by retired NASA astronaut Col. William "Bill" McArthur on behalf of the agency. NASA and Northrop Grumman personnel toured each of the facilities to meet the men and women helping to build the boosters for the SLS rocket.

"NASA and Northrop Grumman earlier this year completed casting all 10 of the booster motor segments for both the first and second Artemis lunar missions," said Mark Olsen of Northrop Grumman. "Men and women here in Kentucky and across the U.S. are providing vital services to build the SLS rocket as efficiently as possible."

Based on the booster design from NASA's Space Shuttle Program, the five-segment SLS booster is the largest, most powerful solid propellant booster ever built for flight. Each booster produces more than 3.6 million pounds of thrust to send SLS and NASA's Orion spacecraft to the Moon. Together, the twin boosters produce more than 75 percent of the total SLS thrust at launch.

American Synthetic Rubber Co., Parker Hannifin and Eckart supplied elements for the production of the boosters during the space shuttle program.

"The boosters for SLS were adapted from the space shuttle booster with the addition of a fifth propellant segment," said Hank Miller, SLS booster element deputy manager. "That additional motor segment enables the SLS to lift more weight and travel farther than the shuttle."

Sending American astronauts to the Moon by 2024 takes power, precision and the combined efforts from companies across the United States. More than 3,800 businesses in all 50 states support the production of SLS and Orion for the Artemis lunar missions.

Kentucky is a leader in America's aerospace industry, ranking second as the top aerospace export state in the country. With more than 600 Kentucky companies in the aerospace and defense business, the state had more than $12 billion in aerospace and defense exports in 2018.

Additionally, NASA astronauts Randy Bresnik and Terri Wilcutt, the agency's chief of safety and mission assurance and former space shuttle pilot, are from Kentucky.

Kentucky is helping build NASA's backbone for deep space exploration, including SLS, along with Orion and the Gateway in orbit around the Moon. SLS is the only rocket that can send Orion, astronauts and supplies to the Moon on a single mission.

For more on NASA's SLS, visit:



Sections
Technology
Topics
Astronauts, Huntsville AL, Kentucky, Lexington KY, Louisville KY, Moon, NASA, NASA Gateway, NASA's Orion spacecraft, NASA's Space Launch System, National Aeronautics and Space Administration, Northrop Grumman