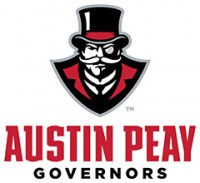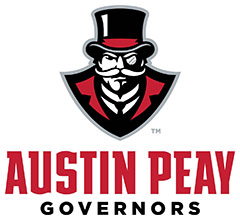 Clarksville, TN – Eric Elliot, who has been the Director of Fan Engagement and Creative Services at Louisiana-Monroe the past three seasons, will join the Austin Peay State University (APSU) athletics department as its Director of Digital Media, effective Monday. Elliott takes over following Tyler Davis' departure in May.
Upon joining the Governors athletics department, Elliot will oversee the department's digital and social communications strategy. He also will oversee the advancement of the Governors' visual and brand identity on both digital media and marketing collateral.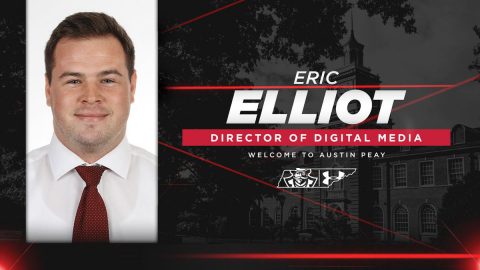 "We are thrilled to have Eric join our external team here in Stacheville," said Marcus Hilliard, Senior Associate Director of Athletics for External Affairs. "He brings many different and unique talents to our team and his experience at the FBS level in the digital media strategy and graphic design space will serve us well as we continue to grow our brand on the national stage."
A member of the ULM athletics department since May 2016, Elliot developed content for the Warhawks digital displays and designed digital and print graphics used to promote the athletics department. He facilitated the design and launch of the Warhawks website with SIDEARM Sports in 2017 and their brand refresh in 2018. Elliot also worked with ULM's media rights holder to develop mutually beneficial opportunities for sponsors.
A Kennesaw, Georgia native, Elliot obtained his bachelor's degree in business administration in 2011. He also obtained his master's degree in sports management and policy from Georgia in 2013. Elliot was a member of the Bulldogs football team (2007-11).
Following his graduation, Elliot worked as an internal operations intern at Georgia for one year before joining the Miami University staff as a marketing and promotions intern. He also served in the athletics department at Millsaps College for two seasons before joining the ULM athletics department.