Gov Run, football game, Mud Bowl highlight Family Weekend

Clarksville, TN – The Austin Peay State University (APSU) annual Family Weekend caps this week September 27th-29th with events such as Gov Run, the Mud Bowl and, of course, a home football game.
Weather canceled the annual Gov Run at the Austin Peay Experience welcome weekend, but that just pushed the popular event to the symbolic kickoff of Family Weekend, this weekend, September 27th-29th.
Participants are caked in color during this 6:00pm color run Friday, September 27th, at the intramural field on campus. The run includes crowds of cheering students and an excess of color – sprays of red and yellow water and clouds of orange and green powder.
Other events at Family Weekend include:
A spooky movie at the Spirit Rock, 8:00pm Friday, September 27th.
A hypnotist 10:00am-11:30am Saturday, September 28th, at Clement Auditorium.
Tailgating noon-1:30pm Saturday, September 28th, on Stache Street by the football stadium.
Austin Peay football hosts Jacksonville State at 2:00pm Saturday, September 28th, at Fortera Stadium.
Band and Ice Cream Social 7:30pm-8:30pm Saturday, September 28th, at MUC Plaza.
Family Picnic 11:00am-2:00pm Sunday, September 29th, at the Dunn Bowl.
Mud Bowl noon-5:00pm Sunday, September 29th, at the Dunn Bowl.
For more information about Family Weekend, click here.
APSU Football hosts Jacksonville State
The Governors (2-2) host the No. 10 Jacksonville State Gamecocks (3-1) at 2:00pm Saturday, September 28th, at Fortera Stadium. The Govs are calling for fans to blackout The Fort and wear black.
Starting today, fans purchasing their tickets online at LetsGoPeay.com/BuyTickets for the 2:00pm, Saturday contest can use the online code SELLOUT to receive a discount on the single-game ticket prices and receive a special edition Blackout T-Shirt courtesy of Domino's Pizza.
Students, as always, get to sit free at all Austin Peay Stae University athletics events.
For more information, visit www.letsgopeay.com.
APSU Health and Human Performance faculty to host Blood Drive
To combat an area blood shortage, the Austin Peay State University Department of Health and Human Performance (HHP) will host a special, two-day American Red Cross blood drive to benefit the region, from 10:00am-4:00pm, September 23rd, and 11:00am-5:00pm, September 24th, in the University's Foy Recreation Center.
Anyone interested in donating should reserve a time by visiting www.redcrossblood.org/give.html/drive-results?zipSponsor=APSU. To volunteer or for additional information, contact Dey at
Library advocates against censorship, celebrates Banned Books Week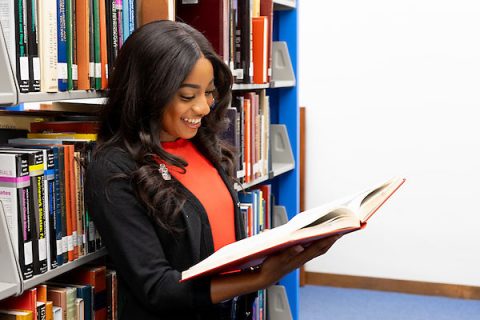 Libraries support an individual's right to choose books freely for themselves.
This year, the American Library Association (ALA) and the Felix G. Woodward Library at Austin Peay State University are celebrating Banned Books Week September 22nd–28th, with the theme "Censorship Leaves Us in the Dark. Keep the Light On!" Banned Books Week is a time to recognize the right to access books without censorship and celebrate the freedom to read.
The Woodward Library will host a banned books read-out from 1:00pm-3:00pm on Wednesday, September 25th, on the main floor of the library. The read-out is open to the public, and there will also be a photo booth and an interactive display available throughout the week.
For information about Banned Books Week, visit the American Library Association's website at http://www.ala.org/advocacy/bbooks.
For information about the events and display, contact the library at 931.221.7346 or visit http://library.apsu.edu/.
Women's soccer hosts Southeast Missouri, UT Martin
The APSU soccer team has two home games this week, against Southeast Missouri at 7:00pm Friday, September 27th, and against UT Martin at 1:00pm Sunday, September 29th. Both games are free and at Morgan Brothers Soccer Field on campus. For news and updates regarding about everything happening around Austin Peay State University soccer, follow along on Twitter (@AustinPeaySOCR).
For more information, visit www.letsgopeay.com.
Other Austin Peay happenings this week:
Coming next week