Clarksville, TN – On September 23rd, 2019, Clarksville Police report Cyle Andrew attempted to obtain food with a counterfeit twenty (20) dollar bill and a counterfeit ten (10) dollar bill at a drive-thru at a local fast food restaurant. An employee noted the vehicle description and tag number of the vehicle.
CPD Officer Skidmore was able to identify Andrew from the restaurant's surveillance video and the vehicle tag came back registered to Andrew.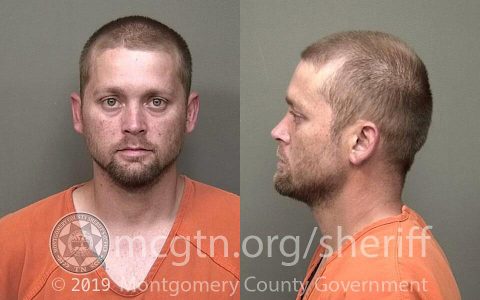 On September 25th, the vehicle was located parked at a local motel. Inside of the vehicle in plain view, there was a color printer, glass crack pipe and what appeared to be crumpled up money.
Subsequently, officers tracked down Andrew to his motel room. They found a color printer, linen paper, and other forged denominations of money.
Also, it was determined Andrew paid for the room and the printer was his.
Cyle Andrew, age 28, was booked into the Montgomery County Jail and charged with: Criminal Simulation and Forgery and issued a citation for the Drug Paraphernalia. Andrew's bond is set at $35,000.
The lead investigator is Detective Neal, 931.648.0656, EXT. 5538.