Clarksville, TN – Clarksville Police say that today, October 2nd, 2019, around 11:35am, a 66 year old man was parking his pickup at F&M Bank, 2698 Madison Street and instead of hitting the brake to stop, he accidentally pushed the gas pedal.
The vehicle sped forward, crashed though the front doors of the bank into the inside of the bank, and then came to a stop.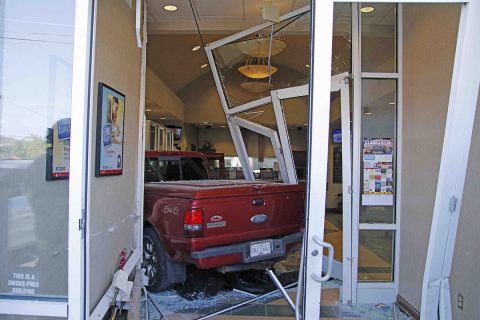 There were several employees and customers inside of the business at the time of crash, but no one was injured.
The man has owned the vehicle for only five days.
There was extensive damage done to the building.
Photos
No charges are being filed.