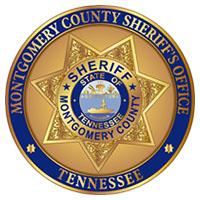 Clarksville, TN – The Montgomery County Sheriff's Office (MCSO) would like to congratulate the Reserve Deputy Class of 2019 on their graduation.
Chris Brown, James Bryant, Elisha Cox, Ben Eason, Joshua Farmer, Shannon Helmig, Danny Stoval, Kirk Zeaman were sworn in by Montgomery County Sheriff John Fuson in the County Commission Chambers in front of family, friends, and fellow deputies.
Reserve deputies attend a weekly four-hour class for eight months. They complete field training on firearms, emergency vehicle operation, active shooter response, and trauma first aid.
Reserve deputies work with full time deputies to augment certain functions at the Sheriff's Office.
They receive their commission from Sheriff Fuson in accordance to the rules established by the Peace Officers Standards and Training Commission.
The MCSO is currently accepting applications for the Reserve Deputy Program. Stop by the Sheriff's Office at 120 Commerce Street to pick up an application or visit www.mcsoreserves.org to find an application online.