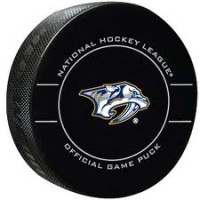 Nashville, Tn — The reigning Western Conference Champion Nashville Predators had to dig themselves out of a two goal deficit tonight to defeat the Minnesota Wild, 5-2. In the much anticipated home opener, featuring more firepower in the line-up, Preds fans were feeling the excitement at puck drop.
Of course, it didn't hurt when Keith Urban performed during the first intermission, keeping the Smashville faithful on their feet until the start of the second period.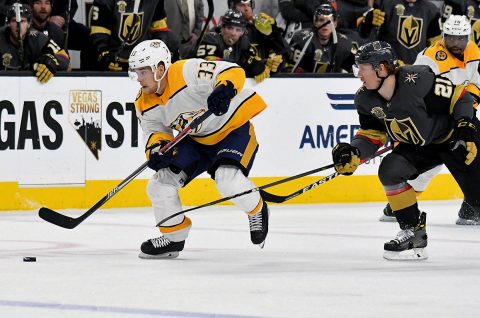 All eyes were on Matt Duchene who joined Nashville this season from Colorado. The high scoring Duchene is expected to add more scoring to a line-up that features Filip Forsberg, Viktor Arvidsson and Ryan Johansen.
Duchene finished the night with three assists, while Ryan Ellis and Forsberg each had a goal.
Mikael Granlund, Austin Watson, and Arvidsson provided the other scoring.
Ellis got the Preds on the board at 3:37 of the second period and Nashville was hanging onto the lead until Minnesota fired off two goals over a 43 second span to take a 3-1 lead. That's how the period would end.
Laviolette must have had a few choice words for his "boys" during the second break, because they came out in the final frame bound and determined not to disappoint their fans.
After Granlund and Austin Watson put the Predators ahead 3-2 early in the third, Pekka Rinne showed why he's one of the top goalies in the league with a couple of stellar saves just 30 seconds apart.
Rinne denied Jason Zucker and Mats Zuccarello on point blank shots to keep the Predators firmly in the lead.
All in all it was a great start for Nashville, who watched their second Western Conference Banner raised at Bridgestone Arena.
Having Keith Urban and Nichole Kidman at the game was just a bonus. But that's what you expect in Nashville.
Predators host the Detroit Red Wings on Saturday night. Puck drop is 7pm.