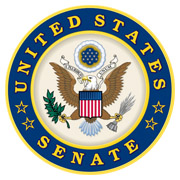 Memphis, TN – Senator Marsha Blackburn (R-Tenn.) joined U.S. Secretary of Housing and Urban Development Ben Carson, Congressman David Kustoff (TN-08) and State Senator Brian Kelsey (District 31) to tour the brand new Union Row development in Memphis. This project was made possible by Opportunity Zone incentives enacted as part of the Tax Cuts and Jobs Act of 2017.
"Union Row is a perfect example of how this administration's pro-growth policies are directly impacting communities here in Tennessee," said Senator Blackburn. "I appreciated the opportunity to welcome Secretary Carson to our state to celebrate the largest redevelopment project ever to come to the city of Memphis."
«Read the rest of this article»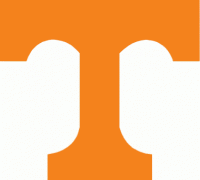 Knoxville, TN – The Tennessee Vols football team took a 14-10 second-quarter lead over No. 3 Georgia behind gritty play from true freshman quarterback Brian Maurer before falling, 43-14, in front of a crowd of 92,709 Saturday night at Neyland Stadium.

In his first career start for the Vols (1-4/0-2 SEC), Maurer completed 14 of 28 passes for 259 yards and two touchdowns. The Ocala, FL, native connected on 10 of 21 attempts in the first half for 205 yards and two TDs, propelling UT to a four-point lead with 14:57 to go in the second stanza.
«Read the rest of this article»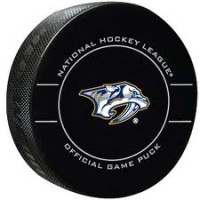 Nashville, Tn — The Nashville Predators lost to the Detroit Red Wings tonight, 5-3. Nashville just never could get a leg up on the Wings as they were having to come back all night long.
Coming off of an opening night win over the Minnesota Wild on Thursday night, the Predators came into Bridgestone Arena with a lot of momentum, but they have always had trouble with Detroit and especially with Red Wings net minder, Jimmy Howard.
Todd Bertuzzi scored his first of two goals at 10:29 of the first period on a wrist shot that beat starting Predators goalie, Juuse Saros for the early 1-0 lead. The Wings then made it 2-0 at 11:40 of the opening frame when Anthony Mantha slipped a back hand into the net.
«Read the rest of this article»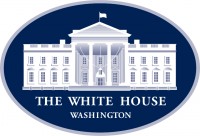 Washington, D.C. – America's unemployment rate fell to a 50-year low last month, dropping to 3.5 percent and matching a level last seen in December 1969, Alexandra Steigrad reports in the New York Post.
"A more encompassing measure that includes discouraged workers and the underemployed also fell, declining 0.3 percent points to 6.9 percent, meeting its lowest level in nearly 19 years and just off the all-time low of 6.8 percent."
«Read the rest of this article»

Clarksville, TN – Austin Peay State University (APSU) men's tennis concluded its first weekend of action, knocking off North Alabama and Cumberland in singles duels Saturday morning on the final day of the APSU Hidden Duel at the Governors Tennis Center
«Read the rest of this article»

Nashville, TN – The Tennessee Department of Human Services (TDHS) is receiving recognition for new requirements designed to promote good health in state licensed child care agencies.
The National Resource Center (NRC) for Health and Safety in Child Care and Early Education cited those changes in a report https://nrckids.org/files/Final.ASHW.2018.Report_8.19.19.pdf ranking Tennessee's regulations as the most supportive of obesity prevention in the country. This is the first time Tennessee has topped the NRC's annual report and it marks a substantial improvement from the state's previous 39th ranking.
«Read the rest of this article»

Clarksville, TN – On October 10th-12th, 2019 delegates from around the state will adorn Clarksville for the 2020 Miss Tennessee USA® and Miss Tennessee Teen USA® Pageants at the Austin Peay State University (APSU) Music and Mass Communications Building. Organized and produced by Greenwood Productions, the upcoming pageant marks Clarksville's 20th year to host the event.
«Read the rest of this article»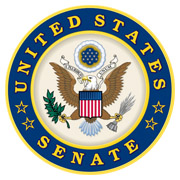 Washington, D.C. – Senators Marsha Blackburn (R-Tenn.), Edward J. Markey (D-Mass.), Richard Blumenthal (D-Conn.) and Josh Hawley (R-Mo.) Friday, September 4th wrote to the Federal Trade Commission (FTC) urging it not to take any steps to weaken existing rules under the Children's Online Privacy Protection Act (COPPA).
The Senators sent their letter following the Commission's announcement that it will begin an ahead-of-schedule review of the COPPA Rule, as well as its request for public comment on potential updates to current children's privacy protections.
«Read the rest of this article»
Tennessee Titans (2-2) vs. Buffalo Bills (3-1)
Sunday, October 6th, 2019 | Noon CDT
Nashville, TN | Nissan Stadium | TV: CBS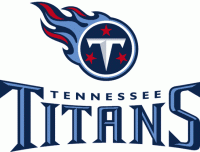 Nashville, TN – The Tennessee Titans (2-2) return home this week after playing three of the first four games of the season away from Nissan Stadium (capacity 69,134). Kickoff against the Buffalo Bills (3-1) is scheduled for noon CDT on Sunday, October 6th.
This week's game will be regionally televised on CBS, including Nashville affiliate WTVF NewsChannel 5. The broadcast team includes play-by-play announcer Spero Dedes and analyst Adam Archuleta.
«Read the rest of this article»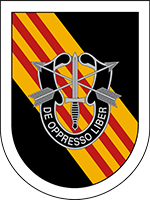 Fort Campbell, KY – New Special Forces leader is determined to always be there for the troops.
Command Sergeant Major Hector J. Valleortiz took on the mantle of leadership of 4th Battalion, 5th Special Forces Group (Airborne), as Command Sgt. Maj. Sean D. Mullins passed him the colors in a Change of Responsibility Thursday morning at Gabriel Field on post.
"My focus as Command Sergeant Major for 4th Battalion is to be there for the troops and support them to the fullest," Valleortiz said.
Valleortiz began his Army career 25-years-ago as a mechanized infantryman.
«Read the rest of this article»