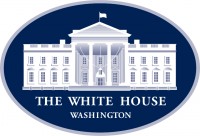 Washington, D.C. – During the U.N. General Assembly last month, U.S. President Donald J. Trump continued to fight for fairer trade deals for American workers. The results of that hard work came to light Monday, when the President signed a pair of groundbreaking deals at the White House.
"These two deals represent a tremendous victory for both of our nations," President Trump said. "They will create countless jobs, expand investment and commerce, reduce our trade deficit very substantially, promote fairness and reciprocity, and unlock the vast opportunities for growth."
«Read the rest of this article»
Clarksville, TN – Austin Peay State University (APSU) volleyball sophomore Chloe Stitt with 15 kills in a four-set Ohio Valley Conference defeat to Murray State, Wednesday night, at the Winfield Dunn Center.
«Read the rest of this article»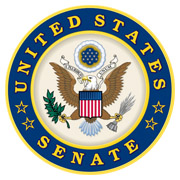 Nashville, TN – Senator Marsha Blackburn (R-Tenn.) gave the following statement on the news that Turkey has launched an offensive military operation in northern Syria:
"For years, American forces, including Tennessee's own elite 5th Group out of Fort Campbell, have stood alongside our Syrian Democratic Forces (SDF) Global Coalition partners to provide safety and security to Syria. Each time the possibility of American withdrawal from the region has been presented, I have called for a second look at the impacts of such a decision.
«Read the rest of this article»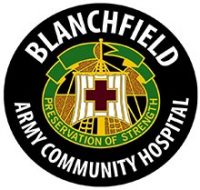 Fort Campbell, KY – In honor of the national observance of Columbus Day, Blanchfield Army Community Hospital personnel will observe the federal holiday Monday, October 14th, 2019. Therefore, all primary and specialty care services and pharmacies will be closed.
The Emergency Center, inpatient services as well as supportive supplementary services will remain open to provide inpatient, acute and emergency medical care.
«Read the rest of this article»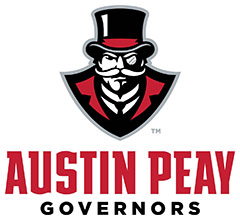 Clarksville, TN – Four of the courts at the outdoor Governors Tennis Courts on the campus of Austin Peay State University (APSU) are being resurfaced in a five week project that began Tuesday after being delayed by rain on Monday.
After a fall season that saw both the Governors men and women's tennis teams host fall tournaments on the Governors Tennis Courts, four of the outdoor courts will be completely resurfaced. The men's team completed the APSU Hidden Duels on Saturday, with work on the courts scheduled to begin Monday, but due to rain, the project began on Tuesday instead.
«Read the rest of this article»
22-Year Veteran of Department Bobby Nall to lead Maintenance Division
Clarksville, TN – Clarksville Fire Chief Freddie Montgomery has named Bobby Nall as Assistant Chief of the Maintenance Division.
Nall, who was promoted from the rank of captain, joined the department in 1997 and has served in the Maintenance Division since 2005. He previously rose through the ranks as a firefighter, emergency medical responder and engineer. He replaces Assistant Chief Scott McWhorter, who retired from CFR on September 30th, 2019.
Nall received his new Assistant Chief's badge during a pinning ceremony Wednesday morning at Fire Station 1.
«Read the rest of this article»

Clarksville, TN – Another nationally-ranked foe visits Fortera Stadium in Week 7, but this weekend's contest also features a matchup between two Ohio Valley Conference unbeaten teams when the Austin Peay State University (APSU) football team hosts No. 20 Southeast Missouri in a 2:00pm, Saturday contest presented by Dex Imaging.
«Read the rest of this article»

Clarksville, TN – Clarksville Police are asking for the public's assistance identifying a suspect who committed a felony vandalism.
On Wednesday, October 9th, 2019 at 1:16am, the Clarksville Police Department responded to an alarm call at 235 Tiny Town Road. When officers arrived on scene they found the front glass door of the business shattered.
«Read the rest of this article»

Clarksville, TN – On Tuesday, October 8th, 2019 around 10:00 pm, Clarksville Police Department responded to the 1100 block of Main Street for a shooting in progress. When officers arrived they found Keira Johnson, 19, deceased in her vehicle.
Clarksville Police have worked throughout the night conducting interviews, processing evidence, and following leads.
«Read the rest of this article»
'CSM Sidney R. Brown Park at Birchwood' pays tribute to veteran, leader
Clarksville, TN – City of Clarksville officials will conduct a ceremony at noon Saturday to officially rename Birchwood Park in honor of U.S. Army veteran and community leader Sidney R. Brown.
Retired Command Sgt. Maj. Brown, 85, is battling cancer, but is expected to attend the ceremony.
«Read the rest of this article»