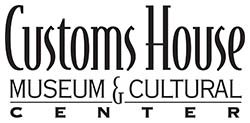 Clarksville, TN – The Customs House Museum and Cultural Center is exhibiting layered posters by Landy R. Hales, a well-known graphic designer in New York City during the 1920s and 30s, through the end of the year.

Included in the show are nostalgic images of toys, nursery rhymes, household interiors, and Christmas moments. The whimsical works displayed are from the Hales family collection.

Hales began his career with no formal art training and apprenticed as a sign painter in Baltimore, Maryland. In 1908, Hales formed the Brilliant Sign Company in Baltimore to design displays for area businesses.

During World War I, Hales designed posters for the Liberty Bond Program, created by then Secretary of the Treasury William Gibbs McAdoo (1863-1941).

This poster campaign was intended to popularize the bonds, and Hales created posters using his "layer technique," which was a method of making a poster by placing cut-out pieces of materials such as composition board or wood on a background, then building layers to form three dimensions in the finished product. Mr. Hales made each poster by hand using coping saws, chisels and wood files.

Hales manufactured and installed mechanical displays in Macy's Christmas windows at 34th Street and worked as an independent contractor for other department stores such as Gimbel Brothers and Saks & Company.

In 1924 Landy R. Hales designed Hales Layer Poster artwork for all 32 windows of the new Saks Fifth Avenue store. They remained in the windows from May until September 15th, 1924, when the new store opened.

His wooden toy soldiers, created for the Russian theatrical production of Le Chauve Sourvis led to these wooden soldiers being placed along New York City streets. He founded Landy R. Hales, Inc. and Hales Layer Poster Corporation in 1925.

Later in life, from age 60 to 82, he used his design experience and patented techniques to create an extensive, colorful body of work based on personal themes. The Customs House Museum is displaying twenty-six of Hales posters through December 31 in the exhibition Landy R. Hales: American Master of the Layered Poster.
About the Customs House Museum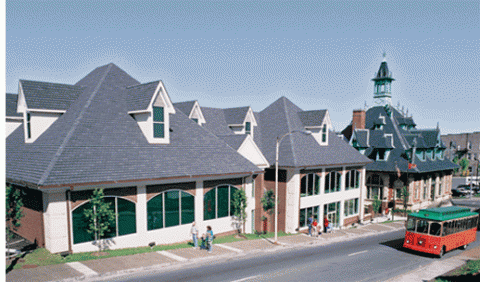 Located in the heart of historic downtown Clarksville, Tennessee, the Customs House Museum and Cultural Center is the State's second largest general museum. The original portion of the building was constructed in 1898 as a U.S. Post Office and Customs House for the flourishing tobacco trade. Incorporating a number of architectural styles, the original structure is one of the most photographed buildings in the region.
With over 35,000 square feet of the region's best hands-on activities and special events…people of all ages agree – the Customs House Museum is well worth the stop!
The Explorer's Gallery is packed with fun, learning and fantasy in Aunt Alice's Attic, McGregor's Market and kitchen, and of course – the Bubble Cave! Finally, get "all aboard" to see our fantastic model trains. Our volunteer engineers "ride the rails" every Sunday afternoon from 1:00pm to 4:00pm.
Regular museum hours are 10:00am to 5:00pm Tuesday through Saturday, and 1:00pm to 5:00pm on Sundays. Adult admission is $7.00, Senior Citizens and College ID $5.00, Ages 6 to 18 $3.00, and under six years and Museum members are free.
The Customs House Museum is located at 200 South Second Street. For more information, call 931.648.5780 or visit their website at www.customshousemuseum.org
Sections
Events
Topics
Baltimore MD, Clarksville, Clarksville TN, Customs House Museum, Customs House Museum and Cultural Center, Downtown Clarksville, Landy R. Hales, Macy's, New York City, South Second Street, World War I, WW I