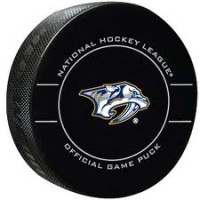 Los Angeles, CA – It looked like the Nashville Predators were poised to make another dramatic comeback today against the L.A Kings, only to fall short in a wild "Hollywood" affair, 7-4.
Nashville drew first blood at 4:55 of the opening period when Mikael Granlund netted a goal over the shoulder of Kings goaltender Jack Campbell and the Predators took a 1-0 lead.
That's when the Kings took over the game. L.A outworked the Predators through the first two periods and into the second intermission, were leading Nashville 4-1.
«Read the rest of this article»
Pageant Celebrates 20 Years in Clarksville

Clarksville, TN – Justice Enlow, Miss Belle Meade, was crowned Miss Tennessee USA 2020 Saturday, October 12th, 2019 at Austin Peay State University (APSU) in Clarksville, Tennessee. Ansley Ecker, Miss Memphis, was crowned Miss Tennessee Teen USA 2020.
The new title-holders and the runners-up received numerous prizes and scholarships.
«Read the rest of this article»
Morehead, KY – Austin Peay State University (APSU) volleyball junior Brooke Moore recovered from a slow start to post 17 kills and freshman Tegan Seyring added 11 kills but the Govs dropped a four-set decision (20-25, 25-21, 14-25, 20-25) to Ohio Valley Conference co-leader Morehead State, Saturday, at Johnson Arena.
«Read the rest of this article»

Clarksville, TN – Do they have your attention yet? Back-to-back top-25 wins. That's never happened for an Austin Peay State University (APSU) football team.
One of two remaining unbeatens in the Ohio Valley Conference—and if UT Martin falls later Saturday, the Govs could have sole possession of the league lead. It's happened… but not often.
«Read the rest of this article»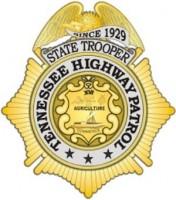 Nashville, TN – Seven people were killed in traffic crashes in Tennessee during last year's Halloween period between Tuesday, October 30th through Thursday, November 1st. That's why the Tennessee Highway Patrol is urging all motorists to drive cautiously, buckle up, never drive distracted and don't drink and drive this Halloween.
One of the seven vehicular fatalities during last year's Halloween period involved an unrestrained vehicle occupant. Two motorcyclists were killed. There were zero alcohol-related traffic deaths. Last year, state troopers issued 398 speeding and 83 distracted driving citations and arrested nine individuals on suspicion of drunk driving in Tennessee on October 31st.
«Read the rest of this article»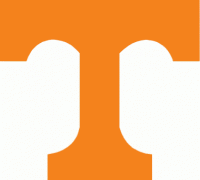 Knoxville, TN – Tennessee Vols football secured its first SEC victory of the season, winning 20-10 over the Bulldogs Saturday afternoon in Neyland Stadium, limiting Mississippi State to a season-low 10 points in the game.
Mississippi State's (3-3, 1-2 SEC) Kylin Hill came into today's game as the SEC leader in rushing yards with 119.2 yards per game. Tennessee (2-4, 1-2 SEC) held Hill to just 13 rushing yards, the lowest amount for the Doak Walker Award Watch List member since November 11th, 2017 when he had seven yards against Alabama.
«Read the rest of this article»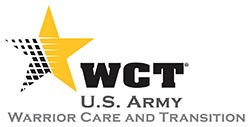 Fort Campbell, KY – The state of Kentucky is known for its rolling hills, streams, springs and diverse landscapes, and now the site of the 2019 Where Heroes Rendezvous 101 mile bike ride that goes around Fort Campbell, Kentucky and its surrounding communities.
The event, formally known as the Bluegrass Rendezvous, featured 70 wounded, ill and injured Soldiers from Fort Campbell and Fort Stewart, Georgia including leaders from the Fort Campbell Warrior Transition Battalion. The ride is one of many adaptive outreach programs available for Soldiers.
«Read the rest of this article»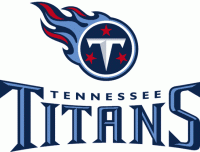 Nashville, TN – In Week 14 of the 2016 season, the Tennessee Titans won their third-consecutive home game for the first time since the 2009 season with a 13-10 victory over the defending Super Bowl Champion Denver Broncos at Nissan Stadium.
The run game for both teams proved to be the difference, as the Titans accumulated 180 yards on the ground and the Tennessee defense contained Denver to just 18 rushing yards—the fifth-lowest rushing yardage total allowed by the defense in franchise history.
«Read the rest of this article»
Fort Campbell, KY – On Wednesday, October 16th, 2019, Blanchfield Army Community Hospital's Perinatal Bereavement Nurses and Chaplain are organizing a remembrance ceremony at 10:00am for patients, family members, and staff members who have experienced a loss during a pregnancy or the loss of a baby or child.
"Footprints on the Heart" is an annual event on the lawn outside the "A" entrance of the hospital for families who have lost a baby through miscarriage, ectopic pregnancy, intrauterine fetal demise, stillborn or infant death. This special day is focused on remembrance and healing.
«Read the rest of this article»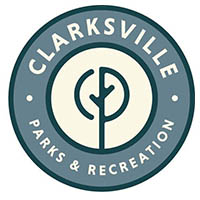 Clarksville, TN – On Saturday, October 29th, 2019, the Clarksville Parks and Recreation Department will host its 3rd barbecue contest "Clarksville BBQ Bash" at 10:00am at Liberty Park located at 1188 Cumberland Drive.
Participating teams comprised of multiple people or an individual from near and far will compete to see who has the best BBQ and for a total of $5,000 in cash prizes! Competitors will cook chicken, pork ribs and pork butt. Interested in competing? Register online at www.CityofClarksville.com/BBQBash by Monday, October 14th, 2019.
«Read the rest of this article»