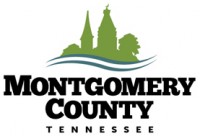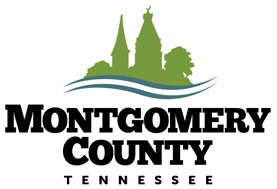 Montgomery County, TN – The Wade Bourne Nature Center, a new nature center currently being constructed by Montgomery County Government in the heart of Rotary Park, will also feature Gig Speed Internet capabilities provided through CDE Lightband. Montgomery County Parks and Recreation, who currently operates the 111-acre public access park, has announced an agreement with CDE Lightband to provide high-speed internet services to the nature center facility and areas within Rotary Park.

CDE Lightband's one gigabyte per second internet is the fastest fiber option available in the area. The agreement between Montgomery County and CDE Lightband will greatly enhance visitor experiences at the nature center and will allow convenient Wi-Fi features to be accessed within the park's boundary.

Montgomery County Mayor Jim Durrett said, "Providing this level of fiber optic technology to support the Wade Bourne Nature Center is a huge asset to the site and it's also great news for the community. This is a public access park, so all visitors will get to utilize the high speeds while exploring outdoors, using interactive learning modules inside the nature center or viewing presentations in the large community room. We are grateful that CDE Lightband is dedicated to expanding connectivity especially at the Wade Bourne Nature Center."

"Wade Bourne has done so much for the community and guided so many to a love of nature and we are honored to play a role in continuing his goal of exposing more people to the joys of being in the outdoors," says Brian Taylor, CDE Lightband General Manager.

"Rotary Park has always added value to the community, and now it will be a place that fosters educational growth for our youth and all citizens of the county. It may be unexpected to place Gig Speed internet in a park, but we believe that it will encourage more use, appreciation and understanding of the outdoors. CDE Lightband considers it a great pairing of technology with nature," Taylor stated.

As construction of the nature center continues, plans for the interior and exterior exhibitory are also being developed. Inside the nature center, visitors will encounter colorful and informative educational displays and touchpoints including videos and digital content allowing young and old to learn more about the natural environment of Rotary Park. When going outside the nature center to explore, visitors will be encouraged to use smartphones and apps to take pictures of the nature around them that can be used to access more educational information in real-time.

The new facility will also include a large community meeting room that will be able to host visiting speakers, school groups, local business gatherings, nature groups, etc. to further enhance the nature center's use. The facility will also provide new administrative offices for Montgomery County Parks and Recreation.

CDE Lightband provides electric, television, Internet and phone service to customers in the city limits of Clarksville. CDE Lightband is the municipal power provider and serves over 70,000 metered homes and businesses with electric service and over 22,000 customers with broadband services.

Rotary Park is located in the heart of Montgomery County, just three miles from I-24 Exit 11 and is easily accessible to the public. The new Wade Bourne Nature Center will serve as a focal point for group gatherings, interpretive learning and the celebration of nature's gifts.

The Wade Bourne Nature Center is being named in memory of noted outdoor journalist and broadcast media personality Wade Bourne, whose career as an outdoor writer/communicator and conservationist spanned over forty years. Bourne passed away in 2016. Honoring Wade's abiding appreciation of the natural environment; the nature center will invite visitors of all ages to enjoy life outdoors.

According to Montgomery County engineer and project manager Nick Powell, the new nature center is planned to open in late summer 2020.

For more information about the Wade Bourne Nature Center contact: Montgomery County Parks and Recreation at www.mcgtn.org/parks or call 931.648.5732.



Sections
News
Topics
Brian Taylor, CDE, CDE Lightband, Exit 11, I-24, Internet, Interstate 24, Jim Durrett, Montgomery County, Montgomery County Mayor, Montgomery County Parks and Recreation, Nick Powell, Rotary Park, Wade Bourne Nature Center, Wi-Fi