Clarksville, TN – CDE Lightband Executive Assistant Sally Martino was awarded with the 2019 POWER award for her outstanding involvement in The Women's International Network of Utility Professionals (WiNUP) on Tuesday, October 8th, 2019. This award recognizes women who have been in the organization for less than five years. Martino's extensive advocacy for the organization qualified her for the nomination.
"Her inspiring attitude, support and kindness is reflected into the lives she has assisted through her service," said Brian Taylor, general manager at CDE Lightband.
Martino has been a role model by helping women who have chosen public utilities as a career path. She embraced her chapter's history, organized events and established new traditions. Her innovativeness helped launch new ways to support the WiNUP mission and objectives.
She has served as chapter vice chair, chair, chair and co-chair of the International website, charity and fundraising co-chair and historian. She also was a part of the new member development committee and social media committee.
Outside of her contributions to WiNUP, she has received the Dr. Mary Walker award for selfless service and devotion, commander's award for volunteer service and the Artillery Order of Molly Pitcher. She is also involved in her chapters STEM platform.
Martino's devotion to growth for her Nashville and International chapters includes continuing promotion to local companies and to expand to states without international level representation.
About CDE Lightband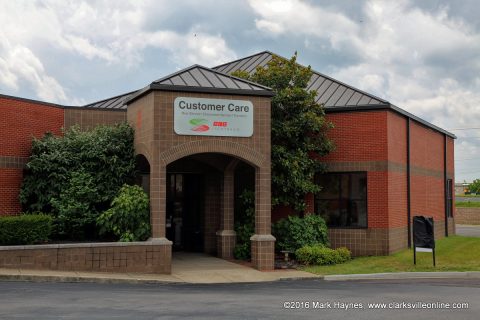 CDE Lightband is a municipally-owned public power and broadband service provider serving 70,000 electric and 22,000 broadband customers with the city limits of Clarksville, TN.
CDE Lightband provides reliable utilities delivered at the speed of light. Our service area, consisting of 100 square miles within the municipal boundaries, includes 892 miles of power lines and 960 miles of fiber optic cable.
Our world-class Fiber Optic Network keeps electric costs low and allows us to deliver exceptional products and constant innovation. The network provides savings of over $1 million annually in operating costs and provides over $5 million annually in income for electrical grid improvements that result in half as many large scale power outages compared to peer cities.
Additionally, access to our network increases home values by 3% or an average of over $5,000, according to the Fiber to the Home Council. Based in large part on access to the superior digital products provided by CDE Lightband, Clarksville has been designated a first 50 "Next Century City."
CDE Lightband offers Electricity, Internet, Digital TV and Telephone services with blazing fast speed and superior performance … with the additional convenience of 24/7 local support and bundling all your utilities into a single bill.
Our staff includes 200 full-time employees, a management team with over 100 years of combined industry expertise and governance provided by a board of five local business leaders.
For more information, visit their website at www.cdelightband.com
Sections
Business
Topics
Brian Taylor, CDE, CDE Lightband, Clarksville, Clarksville TN