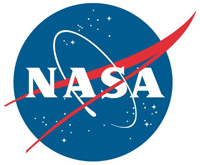 Washington, D.C. – On Friday, October 18th, 2019, at 1:55pm CDT, Expedition 61 NASA Flight Engineers Christina Koch and Jessica Meir concluded their spacewalk, the first with only women. During the 7-hour, 17-minute spacewalk, the two NASA astronauts completed the replacement a failed power charging component, also known as a battery charge-discharge unit (BCDU), on the International Space Station.
The BCDU regulates the charge to the batteries that collect and distribute solar power to the orbiting lab's systems. Mission control activated the newly installed BCDU and reported it is operating properly.
The astronauts were also able to accomplish some get-ahead tasks including installation of a stanchion on the Columbus module for support of a new external ESA (European Space Agency) payload platform called Bartolomeo scheduled for launch to the station in 2020.
Commander Luca Parmitano of ESA and NASA Flight Engineer Andrew Morgan assisted the spacewalkers. Parmitano operated the Canadarm2 robotics arm and Morgan provided airlock and spacesuit support.
It was the eighth spacewalk outside the station this year. Space station crew members have now conducted 221 spacewalks in support of assembly and maintenance of the orbiting laboratory. Spacewalkers have spent a total of 57 days, 20 hours, and 29 minutes working outside the station.
It was the first spacewalk for Meir and the fourth for Koch, who now has spent a total of 27 hours and 48 minutes spacewalking. It is the first spaceflight for both women, who were selected in the 2013 astronaut class that had equal numbers of women and men. Koch arrived to the orbiting laboratory in March 2019 and will remain in space for an extended duration mission of 11 months to provide researchers the opportunity to observe effects of long-duration spaceflight on a woman to prepare for human missions to the Moon and Mars.
Meir became the 15th woman to spacewalk, and the 14th U.S. woman. It was the 43rd spacewalk to include a woman. Women have been performing spacewalks since 1984, when Russian cosmonaut Svetlana Savitskaya spacewalked in July and NASA astronaut Kathryn Sullivan spacewalked in October.
The faulty BCDU is due to return to Earth on the next SpaceX Dragon resupply ship for inspection. Station managers will reschedule the three battery replacement spacewalks for a future date. In the meantime, the five planned spacewalks to repair a cosmic particle detector, the Alpha Magnetic Spectrometer, are still on the calendar for November and December.
Learn more about station activities by following the space station blog, @Space_Station and @ISS_Research on Twitter as well as the ISS Facebook and ISS Instagram accounts.