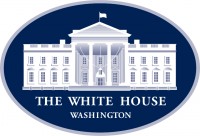 Washington, D.C. – In a major address today, October 23rd, 2019, President Donald J. Trump said that Turkey has agreed to turn their recent ceasefire along the Syrian border into a permanent agreement. As a result, the U.S. Treasury has lifted all of its recently imposed sanctions on Turkey.
President Trump: 8 years after failed regime change, it's time to come home.
The agreement achieved by the Trump Administration, including the original 5-day ceasefire negotiated last week, has helped save lives and allow the Kurds to safely leave affected areas. These actions will help secure a more peaceful and stable border between Turkey and Syria. Ultimately, however, responsibility rests with those countries.
"How many Americans must die in the Middle East in the midst of these ancient sectarian and tribal conflicts?" President Trump asked. "After all of the precious blood and treasure America has poured into the deserts of the Middle East, I am committed to pursuing a different course—one that leads to victory for America."
The United States expects Turkey to honor its commitments in the efforts to counter ISIS. We have defeated the Islamic State caliphate, and now it's time for others in the region to step up and ensure ISIS does not regain territory.
"Should Turkey fail to honor its obligations—including the protection of religious and ethnic minorities—we reserve the right to re-impose crippling sanctions, including substantially increased tariffs on steel and all other products coming out of Turkey," President Trump said.
Tough diplomacy, backed by American economic power and strength, saves lives. It also avoids the worst instincts of the Washington foreign policy establishment. "We have avoided another costly military intervention that could've led to disastrous, far-reaching consequences. Many thousands of people could've been killed," the President said.
Bottom line: President Trump will not send tens of thousands of American troops into never-ending conflict in Syria. He is not going to continue the disastrous policies of the previous Administration in the Middle East. And, most important, he is not going to get America into another endless war that costs us countless lives and resources.