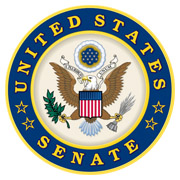 Washington, D.C. – U.S. Senators Marsha Blackburn (R-Tenn.), Jeff Merkley (D-Ore.), John Cornyn (R-Texas) and Edward J. Markey (D-Mass.) Thursday, October 24th, 2019, led the introduction of new, bipartisan legislation that would ban the U.S. export of crowd control equipment to the Hong Kong Police Force.
The legislation follows documented reports by human rights groups that U.S.-made police equipment has been used by Hong Kong police to violate the human rights of peaceful protesters during Hong Kong's ongoing pro-democracy demonstrations.
«Read the rest of this article»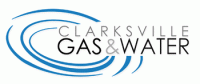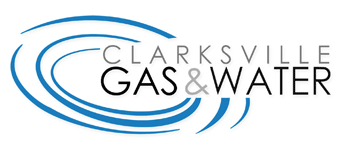 Clarksville, TN – The Clarksville Gas and Water Department has turned off water service on Bel Air Boulevard, Dave Drive, Geno Drive and Virginia Terrace to repair a water main leak.
Residents in the Bel Air Subdivision, Locust Hills Subdivision and the Virginia Terrace Subdivision will be affected by the water outage.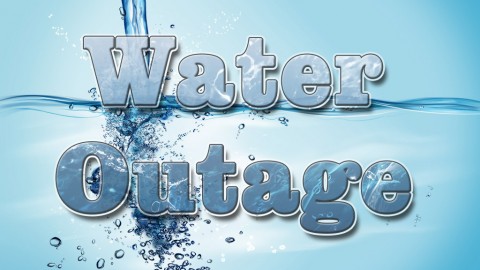 «Read the rest of this article»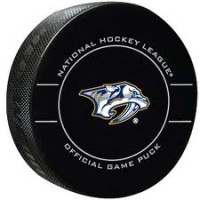 Tampa, FL – The Nashville Predators picked up a huge road win tonight as they defeated the Tampa Bay Lightning 3-2.
The Predators were led by their captain Roman Josi, who scored the game tying goal to send the game to overtime.
Nashville was without Filip Forsberg for the fifth straight game and Matt Duchene, injured on Thursday night, both with lower body injuries.
The Predators scored first at 14:24 of the opening period when Callie Jarnkrok beat Lightning goalie Curtis McElhinney for the early 1-0 lead.
«Read the rest of this article»

Clarksville, TN – CDE Lightband reports that at this time, over 29,000 customers remain without power and CDE literally have hundreds of reports of trees and wire down. Even though CDE has all the available crews working, these power outages will extend into tomorrow and possibly longer for some areas of Clarksville with heavier damage.
«Read the rest of this article»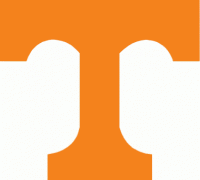 Knoxville, TN – A second-half shutout, a career day from senior receiver Jauan Jennings and two special teams scores propelled Tennessee Football to a 41-21 victory over South Carolina for its second SEC victory of 2019 Saturday at Neyland Stadium.
Jennings' seven catches moved him to sixth in program history with 129 career grabs. His 174 receiving yards set a new career-high, while placing him 10th all-time in UT history with 1,836 career receiving yards. Jennings also hauled in two touchdowns, moving him into a tie for eighth all-time with 17 receiving scores, tying Alvin Harper.
«Read the rest of this article»

Hardeman County, TN – Updates on chronic wasting disease (CWD) and an ongoing turkey research project were given at the Tennessee Fish and Wildlife Commission one-day October meeting held at Lone Oaks Farm, which is administered by UT Extension, a unit of the University of Tennessee Institute Of Agriculture.
Chuck Yoest, CWD Coordinator, provided an update beginning with a reminder of Crockett County and Gibson County now being classified as CWD high-risk counties.
«Read the rest of this article»
Jacksonville, AL – Austin Peay State University (APSU) volleyball senior middle blocker Karli Graham finished with 10 kills and three blocks but the Govs dropped a three-set (24-26, 19-25, 22-25) Ohio Valley Conference decision to league-leading Jacksonville State, Saturday.
«Read the rest of this article»

Nashville, TN – The Tennessee Department of Commerce and Insurance (TDCI) is providing tips to aid consumers about filing their insurance claims, selecting contractors, and avoiding scammers who might prey on them in the wake of severe weather this week that produced a reported EF-1 tornado in the Memphis/Shelby County area.
«Read the rest of this article»

Cookeville, TN – One week ago, head coach Mark Hudspeth challenged his Austin Peay State University (APSU) football team after a discouraging loss to Tennessee State: Will this define you, or will your response define you?
Early returns indicate that the Govs will not let one week define them.
«Read the rest of this article»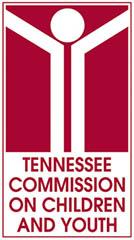 Nashville, TN – The differing challenges faced by Tennessee's urban and rural counties, as well as those that are shared, are explored in KIDS COUNT: The State of the Child in Tennessee.
This report, produced by the Tennessee Commission on Children and Youth, the Annie E. Casey Foundation Tennessee KIDS COUNT® partner, is released in conjunction with county profiles for all 95 Tennessee counties. The profiles include substantial county-level data and county ranks in important areas affecting child development: economic well-being, education, health and family, and community.
The profiles also list county measures on 38 indicators.
«Read the rest of this article»