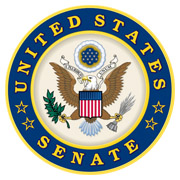 Washington, D.C. – Senator Marsha Blackburn (R-Tenn.) introduced across-the-board spending cuts as amendments to S. Amdt. 948 to H.R. 3055, the CJS-AG-INT-THUD minibus appropriations package on Monday, October 28th, 2019.
The amendments seek to cut 1%, 2% or 5% of all spending accounts under the bill, including the Departments of Commerce, Justice, Agriculture, Interior, Transportation, and Housing and Urban Development.
«Read the rest of this article»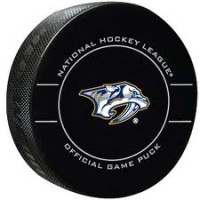 Nashville, TN – Nick Bonino scored a hat-trick and Pekka Rinne pitched his second shutout in a row, as the Nashville Predators defeated the flailing Chicago Blackhawks, 3-0.
The Predators fired 51 shots on goal tonight, compared to Chicago's 20. The real star of the game should have been Chicago goalie Robin Lehner who ultimately stopped 48 shots on the night, but lost the game.
His frustration showed throughout the night, but the Predators were relentless.
«Read the rest of this article»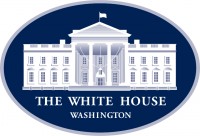 Washington, D.C. – U.S. President Donald J. Trump joined the 2019 Second Step Presidential Justice Forum in South Carolina last Friday, where he accepted a prestigious honor for his part in advocating for and signing the groundbreaking First Step Act.
"After years of waiting, we assembled a historic coalition . . . After all of the work and effort, we passed the bill and I proudly signed it into law — the most significant criminal justice reform in many generations."
«Read the rest of this article»

Nashville, TN – A big final round vaulted the Austin Peay State University (APSU) women's golf into a top-three finish to close the fall at the Town and Country Invitational, hosted by Tennessee State at McCabe Golf Course.
«Read the rest of this article»

Montgomery County, TN – On Wednesday, October 30th, 2019, CMCSS says that Clarksville Montgomery County Schools will operate on a two-hour delay. Again, this will give drivers daylight to avoid possible hazards such as low-lying or downed power and communication lines.
«Read the rest of this article»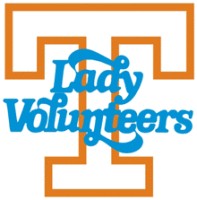 Knoxville, TN – In head coach Kellie Harper's exhibition debut at the University of Tennessee, the Tennessee women's basketball team held Carson-Newman to 29-percent shooting in a 70-44 victory at Thompson-Boling Arena.
The Lady Vols, who played multiple lineup combinations and made personnel changes throughout the game, moved to 16-0 against Carson-Newman in exhibition games and to 49-4 all-time in preseason exhibition play.
Junior Rennia Davis, who was named to the SEC Coaches' Preseason All-SEC First Team earlier in the day, led her squad with 20 points and eight boards.
«Read the rest of this article»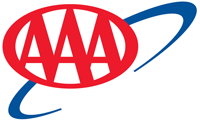 Nashville, TN – AAA says Tennessee Gas Prices are falling. The average price for gasoline today is $2.30 which is three cents less than a week ago, seven cents less than a month ago and 30 cents less than one year ago.
The national average sits at $2.60. Compared to last week, the average is four cents less than a week ago, five cents less than one month ago and 21 cents less than a year ago.
«Read the rest of this article»
Clarksville, TN – Manna Café Ministries is seeking 50 volunteers to step up Friday and help people who lost food supplies during the power outage caused by last weekend's storm.
The ministry at 605 Providence Boulevard, Clarksville, will receive a special shipment of food from Second Harvest Food Bank of Middle Tennessee at 8:00am Friday.
«Read the rest of this article»

Clarksville, TN – CDE Lightband reports that 3,908 customers remained without power as of 7:45pm Tuesday, October 29th, 2019. Crews will be again working through the night restoring power.
«Read the rest of this article»
Tennessee vs. Eastern New Mexico
Wednesday, October 30th, 2019 | 6:01pm CT
Knoxville, TN | Thompson-Boling Arena | SEC Network+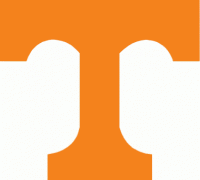 Knoxville, TN – The Tennessee Vols basketball team hits the hardwood for the first time in 2019-20 when it takes on Eastern New Mexico on Wednesday night at Thompson-Boling Arena for its lone exhibition matchup of the preseason. Tip-off is set for 6:00pm CT on SEC Network +.
Wednesday's game can streamed online through SEC Network+/WatchESPN. Visit espn.com/watch or download the WatchESPN app to view the game on a computer or mobile device. Roger Hoover (play-by-play), Vincent Yarbrough (analyst) and Casey Funderburg (reporter) will have the call.
«Read the rest of this article»