Clarksville, TN – The Austin Peay State University (APSU) Phi Alpha Theta National Honor Society chapter once again won the Nels A. Cleven Award for Best Chapter of the Year. That's 11 times in a row the APSU group, Theta Delta, has won a best chapter award.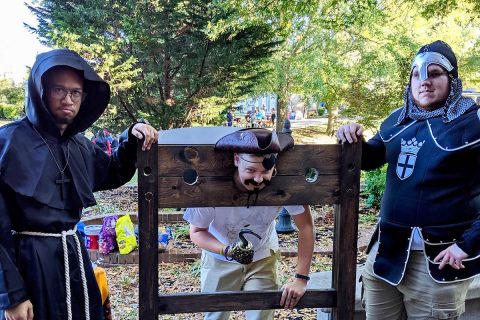 "This is our most notable distinction considering the tremendous time and effort required to maintain a chapter of this caliber so consistently," Wendy Tunstall, Phi Alpha Theta National Committee's interim executive director, wrote in a letter to the chapter's adviser, Dr. Somaditya Banerjee.
"You and your students have shown admirable dedication to the organization and truly exemplify the mission statement of Phi Alpha Theta," Tunstall stated.
The award is given annually to the national organization's best chapters in different-sized divisions. The APSU chapter competes with other universities that have 10,001-15,000 students.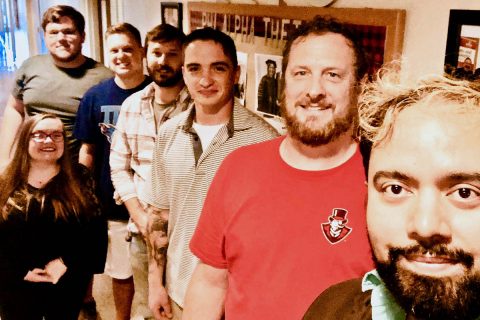 "Receiving the award represents the high standard we have set toward academics, campus involvement and networking amongst individuals interested in history," Theta Delta President Nicholas Herrud said. "This award is the goal of our chapter each academic year and is a way of showing why we are called an honor society."
Herrud, who is expected to graduate next spring, said he expects the club to continue to win awards and thrive after he leaves.
"It is not often that teachers are fortunate to have students with the rare mixture of professional and personal skills that I have found in the students of Austin Peay," Banerjee, an assistant professor in the Austin Peay State University Department of History & Philosophy, said. "I hope we can further build on this success and inspire people on the importance of studying humanities."
Banerjee also thanked Dr. Minoa Uffelman "for much help mentoring and guidance" and department chair Dr. Cameron Sutt.
Best chapter awards go to clubs that excel in promoting the mission of the honor society. Chapters must present their activities, including fundraising events and field trips. Phi Alpha Theta has more than 970 chapters.
The Nels A. Cleven Award goes to chapters who have won best chapter awards five or more times.
Phi Alpha Theta will award up to $250 toward the purchase of books selected by the chapter for the school's library.
To learn more