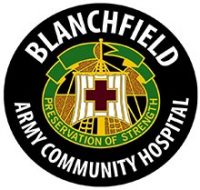 Fort Campbell, KY – With the overwhelming positive response from TRICARE-eligible community members in receiving their influenza vaccines on post, the Blanchfield Army Community Hospital (BACH) temporary flu vaccine walk-in clinic scheduled for November 4th, 5th and 6th, 2019 is postponed until new shipments of the vaccine are received.
During the first walk-in clinic, BACH staff administered 1,314 vaccinations. "That is higher than we were expecting. We projected 1,500 doses for the entire two weeks, based on last year's demand," said Col.
Kathryn Ellis, Chief, Preventive Medicine, Blanchfield Army Community Hospital. "Many non-active duty beneficiaries get vaccinated off post, or don't get vaccinated at all, so we were pleased with the high turn-out in the first round of walk-ins."
The remaining doses will be reserved for high-risk patients on the hospital's inpatient units and to deploying Soldiers until the next shipment of vaccine arrives. Ellis said she anticipates additional doses to arrive in early to mid-November from a government-contracted vendor.
Children 35 months old and under, and, adults age 65 and older can continue to receive the vaccine within their assigned primary care medical home since there is adequate supply of the vaccine for these age groups.
Active-duty service members should consult with their unit medical staff for flu vaccine guidance, as most Soldiers receive the vaccine from their unit medical team.
Non-active duty beneficiaries who would like to get a flu vaccine before the hospital receives additional doses may receive the flu vaccine with no co-payment at participating retail network pharmacies.
Some retail pharmacies charge for the flu shot, but there is no co-payment for TRICARE beneficiaries when using a network pharmacy. To find a participating pharmacy, www.expressscripts.com/TRICARE/pharmacy/findpharmacy.shtml or call 1.877.363.1303.
"As soon as we are able to receive the vaccine and lock-in dates, we will schedule another walk-in flu vaccine clinic for our TRICARE-eligible beneficiary population," said Ellis. "We apologize for any inconvenience this may cause."