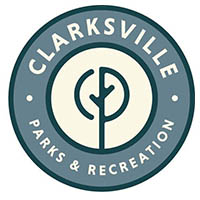 Clarksville, TN – Clarksville Parks and Recreation's annual Fright on Franklin was a huge success, with thousands coming out to enjoy great weather, cute costumes and seemingly endless buckets of candy.
This year's activities were rescheduled for Sunday, which turned out to be a great move, as areas of Clarksville were devastated by strong winds that moved through Montgomery County Saturday afternoon.
About 70 tents were lined up along Franklin Street, Public Square, First Street and Strawberry Alley, from which costumed volunteers from local businesses and organizations handed out treats from 3:00pm to 6:00pm.
Fright on Franklin began about a decade ago as a safe trick-or-treating option, and has become one of this community's most anticipated annual events.
"We typically see around 7,000 – 8,000 people," Clarksville Parks and Recreation's Kara Zahn said. Moving the event to Sunday was a lot of work, and the fact that there were two other trick-or-treating events that day made it a little challenging, but, in the end, I think all the events were well attended."
The event featured costume contests for different age groups, with prizes in each category, as well as prizes for the best groups. Prizes were also given to this year's top three booths.
Clarksville Mayor Joe Pitts was busy passing out candy on Public Square. "I had a great time," Pitts said. "It was good to see so many families, children and adults, dressed in costumes at the event. They were lined up all down Franklin Street, and around the courthouse. I would say there was a solid line of people for 2-1/2 – 3 hours. It was an amazing afternoon.
"I got to announce the winners of the costume contest, but I saw so many great costumes as the kids were getting candy from the different booths. I want to say thanks to the Clarksville community for supporting this wonderful event."
This year's winners for Best Decorated Booth were 1st Place – Rooms for Less and The Keller Williams Group, 2nd Place – Speedy Cash, and 3rd Place – MISFITS Hair Studio.
Altra Federal Credit Union, D & D Blacklight Mini golf, and Academy Sports provided prizes for the costume winners. Prizes were presented to winners in four age groups, and additional prizes for the Best Group costumes.
This Year's Winners
Ages 0 – 2: 1st Place – Ace Francis, 2nd Place – Rilee Gray, 3rd Place Asher Bond.
Ages 3 – 6: 1st Place – Johnny Wang, 2nd Place – Kade Shields, 3rd Place – Serenity Turkow.
Ages 7 – 9: 1st Place – Connor Bailey, 2nd Place – Stella Lopez, 3rd Place – Stevie Ray Evans.
Ages 10 – 12: 1st Place – Jillian Stovall, 2nd Place – Ronnie Adams, 3rd Place – Kian Davis, 3rd Place – Jace Shields.
Groups: 1st Place Shupp Family Duck Hunting, 2nd Place – Lucas Family Wreck it Ralph, 3rd Place – Pigott Friends Hocus Pocus.
Photo Gallery