Edwardsville, IL – Austin Peay State University (APSU) women's cross country team capped off its 2019 season Saturday in Edwardsville, Illinois at the OVC Championships.
Emmaculate Kiplagat finished her Governors career with a flourish, crossing the finish line first among Govs in five out of six meets. Saturday morning, she finished 43rd with the time of 19:20.9.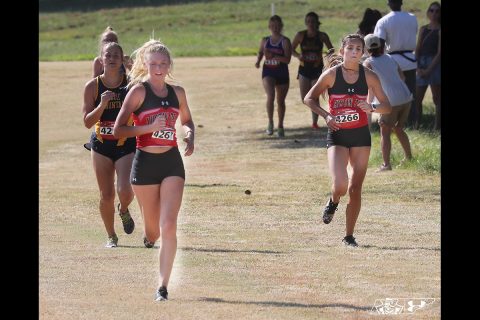 Mikaela Smith finished second on the team, for the first time this season, and timed 20:23.1 (63rd). Keleah Shell was the next APSU Governor to cross the finish line with a time of 20:49.0 (72nd). Less than three seconds later, Sarah Martin placed 74th and clocked 20:51.7.
Alura Endres finished 84th with the time of 21:42.7. The duo of Molly Howard and Emily Woodward finished in sequential order (87th and 88th). Molly Howard finished first out of the two with the time of 22:02.0. Emily Woodward crossed the finish line 22:16.2 to round off the Govs scoring.
The Governors placed 10th as a team, while Eastern Kentucky picked up its eighth straight title.
"I thought Smith, Shell, and Martin stood out on today," said head coach Valerie Brown. "Emma closed out her senior year with Austin Peay State University, and it was a good day for her. I thought the effort and heart was there a lot on today.
"I thought they showed a lot more heart and allowed some people from the back and come in higher places than we had all season. We are going to close out the season with a good mindset and get healthy to get ready for indoor."