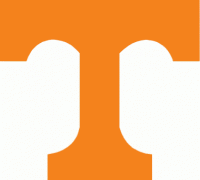 Knoxville, TN – Tennessee men's basketball is set to open its 110th season when takes on UNC Asheville at Thompson-Boling Arena on Tuesday night. Tipoff is set for 6:00pm CT on SEC Network +.
Tuesday's game will be available online through SEC Network + on WatchESPN. Visit espn.com/watch or download the ESPN app to view the game on a computer or mobile device. Michael Wottreng (play-by-play) and Vincent Yarbrough (color) will have the call, with Kasy Funderburg providing sideline analysis.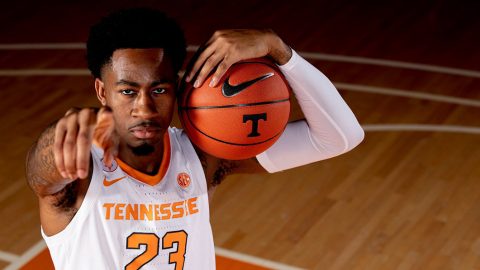 Fans can also listen live on their local Vol Network affiliate to catch Bob Kesling and Bert Bertlekamp describing the action.
In support of local teachers and education, fans may donate two new school supply items at the gates and receive one complimentary admission to the game. All supplies collected benefit the Knox County School Supply depot. More information about the promotion can be found here.
Tennessee, in its lone exhibition contest on Wednesday night, took down Eastern New Mexico, 107-59 in comprehensive fashion. The Vols saw 20+ point performances from their two senior returners, Lamonte Turner and Jordan Bowden, along with a scoring contribution from all 12 players who saw game action. This will be the Vols and Bulldogs 11th all-time meeting, with UT looking to uphold its perfect record against UNCA.
The matchup will also be the 10th against a team from North Carolina during the Rick Barnes era. Barnes, a Hickory, North Carolina native, has made a habit of scheduling opponents from his home state. The Vols hold a strong 7-2 record against teams located in North Carolina.
Up next, Tennessee will host Murray State, next Tuesday, November 12th for a 8:00pm CT tip, in the second of two consecutive home contests to begin the season. The game will be broadcasted on SEC Network and can be streamed online and on any mobile device through WatchESPN.
Layup Lines
Tennessee, ranked No. 25 in the coaches poll, enters Tuesday's matchup with a 29-3 all-time record in season-openers played in Thompson-Boling Arena.
The 2019-20 campaign stands as Tennessee's 33rd season in Thompson-Boling Arena.
Four Tennessee home games have already sold out: Memphis, Kentucky, Florida and Auburn.
With sales of 15,465 to date, UT's season-ticket sales this season are the third-most in program history and the most since 2008-09.
Transfer forward Uroš Plavšic will sit out this season after his NCAA waiver for immediate eligibility was denied.
Freshman forward Drew Pember suffered a right ankle injury during Wednesday's exhibition, and his status is day-to-day.
Tuesday is VFL Jordan Bone's 22nd birthday. He was the 57th pick in June's NBA Draft.
The Series
UT leads the all-time series with UNC Asheville 10-0, dating to 1997.
Nine of the 10 previous meetings took place at Thompson-Boling Arena. In November of 2012, the teams met at the Puerto Rico Tip-Off in Bayamon.
The only triple-double in UT hoops history came against UNC Asheville.
UNCA head coach Mike Morrell has some East Tennessee ties, including a connection to Jason Witten.
Bulldogs guards Tajion Jones (Oak Ridge HS), and Trent Stephney (Bearden HS) are local products. Stephney was a high school teammate of Vols freshmen Drew Pember.
A Win Would
Give the Volunteers a 30-3 record in home openers at Thompson-Boling Arena.
Mark Rick Barnes' 17th win in his last 18 season-openers.
Mark Tennessee's 27th consecutive home win.
About UNC Asheville
The Vols and Bulldogs are set to meet Tuesday for the 11th time in the history of the programs and for the first time since the 2015-16 season. Tennessee hopes to maintain its unblemished record against Asheville, while starting 1-0 for the third consecutive season.
The 2018-19 Bulldogs were nicknamed "The Baby Bulldogs," as they were the NCAA's youngest team, with 76 percent of their minutes coming from freshmen.
Second-year head coach Mike Morrell hopes to bounce back from a difficult 2018-19 campaign that saw Asheville finish with a 4-27 overall record and a 2-14 mark in Big South play, placing them 10th in the 11-team conference.
The Bulldogs return Big South All-Freshman selection DeVon Baker. The 6-2 guard, was arguably Asheville's biggest contributor last season, starting all 31 games while averaging 16.1 ppg to lead all Big South Conference freshmen in scoring, including 26 double-digit point performances.
NC State transfer Lavar Batts Jr. was rated as the top-ranked player in the state of North Carolina by 247Sports and Rivals coming out of high school.
UNCA faculty, staff, students and members of the surrounding community, assisted world-renowned artist Mel Chin, in creating and installing the largest sculpture to ever be placed in Times Square in New York City.
UNCA is the only designated liberal arts institution in the 16-campus University of North Carolina system.
Last Meeting With UNC Asheville
Three Vols set then-career-highs for scoring as Tennessee tipped off the Rick Barnes era with an 82-78 win over UNC Asheville November 13th, 2015, at Thompson-Boling Arena.
Kevin Punter Jr. scored 31 points, while Robert Hubbs III scored 18 and Jabari McGhee logged nine points.
Vols senior Armani Moore did a bit of everything, totaling 12 points, eight rebounds, six assists, two blocks and one steal. He also drew two charges.
UT shot 50 percent in the first half and had just three turnovers, but a 23-13 edge on the boards kept UNC Asheville within a point at the break, 34-33.
Forward Will Weeks gave UNC Asheville the lead, 71-69, with 2:47 to go. But Moore went right back down the court to tie with a jumper, draw a foul and put the Vols back on top with the ensuing free throw.
Weeks would tie the game back up with a free throw, but a 6-0 UT run, highlighted by a pair of baskets from Punter, swung the momentum back to the Volunteers. Hubbs had a huge block on the defensive end to key the second of those baskets, but he went down after the play with a cramp and did not return.
The Vols hit four free throws over the final 37 seconds, and McGhee came up with a leaping steal at midcourt after the final of those to seal the win. Weeks led the Bulldogs with 25 points.
Tennessee's Lone Triple-Double Came Against UNC Asheville
There has been only one triple-double in the history of Tennessee basketball, and it came against UNC Asheville on December 3rd, 2008.
Junior wing Tyler Smith finished with 12 points, 10 rebounds and 10 assists as the Vols defeated the Bulldogs, 87-69, in Knoxville.
Smith had one steal and no turnovers in his 26 minutes of action. He was 4-of-11 from the field and 4-of-6 from the free-throw line.
Bulldogs Head Coach An East Tennessee Native
Bulldogs head coach Mike Morrell, 37, hails from Elizabethton, Tennessee.
After graduating from Elizabethton High School (where he was a teammate of Vol football legend and NFL All-Pro Jason Witten), Morrell was a two-sport athlete at NAIA Milligan College. He was a three-year starter and 1,000-point scorer in basketball and was a two-time all-league selection in golf.
Morrell also was an assistant on the coaching staff that replaced Rick Barnes at Texas in 2015. Morrell was on Shaka Smart's Longhorns staff from 2015-18.
Enmu Exhibition Recap
Jordan Bowden and Lamonté Turner combined for 45 points in Tennessee's 107-59 exhibition win over Eastern New Mexico at Thompson-Boling Arena last Wednesday.
It marked the most points the Vols have scored in an exhibition game during the Rick Barnes era and the most in any UT exhibition since 2007-08. Tennessee's 48-point margin of victory also marked the highest in an exhibition game since that 2007-08 campaign.
In total, the Vols had four players score in double figures, with John Fulkerson recording a double-double with 11 points and a team-high 10 rebounds.
Josiah-Jordan James nearly ended the night with a double-double, as he posted 10 points and tied for a team-high seven assists while also adding five rebounds.
Plavšic To Lose A Year
As October came to a close, Tennessee learned that transfer forward Uroš Plavšic will lose a year of eligibility after his NCAA waiver for immediate eligibility was denied (also denied on appeal). Plavšic redshirted last season as a true freshman at Arizona State. He enrolled at UT in May.
League Media Picks Vols 5th, Turner is Preason All-SEC
In mid-October, a panel of league media picked Tennessee to finish fifth in the SEC regular-season race. The media tabbed guard Lamonté Turner as a second-team preseason All-SEC selection. Turner also was one of nine players who received votes for SEC Player of the Year.
Barnes Closing in on 700th Career Coaching Win
Rick Barnes is eight wins shy of logging his 700th career victory as a college head coach.
With 692 Division I wins to his credit, he ranks seventh among active head coaches. He would become the 22nd head coach ever to log 700 Division I wins.
He is 12 victories away from recording his 100th win at Tennessee.