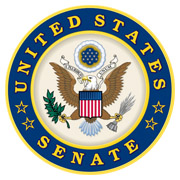 Washington, D.C. – Today, Senator Marsha Blackburn (R-Tenn.) joined Fox News' America's Newsroom with Bill Hemmer and Sandra Smith to discuss the latest in the House Democrats' impeachment inquiry.
On Partisan Whistleblower: "The whistleblower had contact with Adam Schiff and his staff. He is a partisan Democrat. He has worked for one of the presidential candidates… This guy is the front man for the whistleblower band… [We] should bring the whistleblower before the [House] Judiciary Committee, and Adam Schiff before the Judiciary Committee, and ask Adam Schiff, 'Did you talk to him?' Put him under oath."
«Read the rest of this article»

Clarksville, TN – CDE Lightband reports the mainline has been repaired on Nicole Road and Thrush Drive with a few customers still affected by individual issues. There are still other areas across town experiencing mainline damage on top of individual broadband issues.
«Read the rest of this article»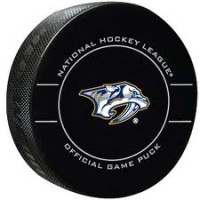 Detroit, MI – The Nashville Predators totally dominated the Detroit Red Wings tonight, exploding for five goals in the second period, to get an important road win, 6-1.
The Red Wings have had Nashville's number, winning 10 of the last 11 meetings between the two teams, but tonight, the Predators were able to chase starting goalie Jimmy Howard with a flurry of goals in the second period.
Detroit got on the board first at 2:35 of the opening period when Andreas Althanasiou took a pass from Filip Hronek to beat Pekka Rinne on the short side for the early 1-0 lead. As it turns out, that would be the only marker of the night for the Red Wings.
«Read the rest of this article»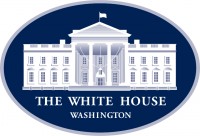 Washington, D.C. – A few hours ago, U.S. President Donald J. Trump welcomed the 2019 World Series champion Washington Nationals to the White House for a celebration on the South Lawn.
Watch: Nationals give President Trump a #45 jersey!
"America fell in love with Nats baseball," President Trump told a cheering crowd.
«Read the rest of this article»
Nashville, TN – Active military personnel, military veterans and their immediate families are invited to enjoy free admission to Nashville Zoo on Military Appreciation Day, presented by Regions Bank on Sunday, November 10th, 2019.
Military Appreciation Day honors active and retired military members for sacrifices made in service to our country.
In addition to regular Zoo activities, guests can enjoy special keeper talks throughout the day. There will be military-oriented vendor booths located by the Zoo's amphitheater.
«Read the rest of this article»

Clarksville, TN – The Bard of Avon's enduring masterpiece of love and conflict is coming to the Roxy Regional Theatre at the corner of Franklin Street and First Street in Historic Downtown Clarksville this fall.
William Shakespeare's "Romeo & Juliet" opens at the Roxy Regional Theatre this Friday, November 8th, at 8:00pm. In keeping with the theatre's traditional pay-what-you-can opening night, all tickets not pre-sold at the regular price will go on sale at 7:30pm Friday evening for a $5.00 minimum donation.
«Read the rest of this article»

Clarksville, TN – Clarksville Police are trying to identify a man who attempted to rob two different businesses within a half hour span on October 28th between 6:50pm and 7:20pm. One was located at the 1700 Block of Wilma Rudolph Boulevard and the other was at the 2100 block of Trenton Road.
The methodology the suspect used was similar in both attempted robberies.
«Read the rest of this article»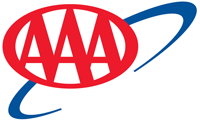 Nashville, TN – AAA says Tennessee Gas Prices are holding steady at $2.30 per gallon. Today's average is the same as last week, five cents lower than last month and 24 cents less than one year ago.
The national average is $2.60 which is unchanged from last week, but six cents cheaper than last month and 16-cents cheaper than last year at this time.
«Read the rest of this article»

Clarksville, TN – CDE Lightband will continue fiber restoration Monday, November 4th, 2019 in areas where damaged fiber may affecting broadband services.
Fiber crews have made headway on reattaching downed cable lines to poles that were replaced during recovery from the October 26th wind storm. Several mainlines also have been restored throughout the City.
«Read the rest of this article»
Tennessee Lady Vols vs. East Tennessee
Tuesday, November 5th, 2019 | 6:00pm CT
Johnson City, TN | Freedom Hall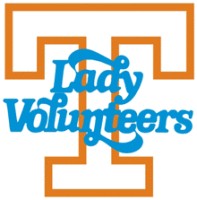 Knoxville, TN – The Tennessee Lady Vols basketball team, which is receiving votes in the AP and USA Today Coaches Polls, opens the 2019-20 regular-season schedule on Tuesday, November 5th, 2019 as the Lady Vols take on East Tennessee at Freedom Hall in Johnson City at 6:00pm CT.
The match-up marks the regular-season debut of Kellie Harper as UT's head coach. She will attempt to become the first coach to win in her Lady Vol debut since Margaret Hutson beat MTSU at home on January 15th, 1971. The last time a Tennessee women's basketball coach was victorious in her debut game on the road was Mabel Miller, who directed her Big Orange troops to glory against Cumberland (KY) on March 10th, 1922.
«Read the rest of this article»