Tennessee Lady Vols vs. East Tennessee
Tuesday, November 5th, 2019 | 6:00pm CT
Johnson City, TN | Freedom Hall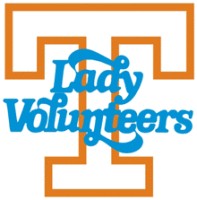 Knoxville, TN – The Tennessee Lady Vols basketball team, which is receiving votes in the AP and USA Today Coaches Polls, opens the 2019-20 regular-season schedule on Tuesday, November 5th, 2019 as the Lady Vols take on East Tennessee at Freedom Hall in Johnson City at 6:00pm CT.
The match-up marks the regular-season debut of Kellie Harper as UT's head coach. She will attempt to become the first coach to win in her Lady Vol debut since Margaret Hutson beat MTSU at home on January 15th, 1971. The last time a Tennessee women's basketball coach was victorious in her debut game on the road was Mabel Miller, who directed her Big Orange troops to glory against Cumberland (KY) on March 10th, 1922.
Tuesday's contest also matches a pair of Tennessee high school basketball products in Kellie Harper (Sparta/White County H.S.) and Brittney Ezell (Franklin/Franklin H.S.), who faced off in the SEC at Tennessee and Alabama, respectively, between 1995 and 1998. Ezell finished her college career in 1998, a year ahead of Harper.
UT will return to Knoxville to host Central Arkansas in the home opener on Thursday at 6:00pm ETSU, meanwhile, will play at Liberty on Friday at 4:00pm.
Broadcast Information
TV or live stream broadcast info. for the contest will be announced soon.
Mickey Dearstone is behind the microphone for IMG College/Lady Vol Network radio/online broadcasts for the 21st season. A link to the live audio stream can be found on each game's Hoops Central page or the Lady Vol schedule on UTSports.com.
Air time for games on the Lady Vol Radio Network generally occurs 30 minutes prior to tip-off.
SECN+ games are online broadcasts and are available only on WatchESPN via computers, smartphones and tablets.
All of the games included in the ESPN package (ESPN, ESPN2, ESPNU) and the SEC Network will be available through WatchESPN, accessible online at WatchESPN.com, on smartphones and tablets via the WatchESPN app, and streamed on televisions through Amazon Fire TV, Apple TV, Chromecast, Roku, Xbox 360 or Xbox One to fans who receive their video subscription from an affiliated provider.
Tennessee vs. In-State Opponents
The Tennessee women are 245-61-1 all-time vs. four-year college teams from the Volunteer State
UT was 3-1 vs. teams from the state of Tennessee last season, beating ETSU and Belmont at home and Vanderbilt on the road before losing to VU at home.
Tennessee Lady Vols in Openers
The Lady Vols are 41-4 in season openers over the past 45 years, including 7-1 on the road, 26-3 at home and 8-0 at neutral sites.
UT has won its last six season openers and 18 of its last 19.
Tennessee has a 38-7 record in its first road game of the season and 42-3 all-time in its first home contest of the year.
UT has won four straight while playing the team's first road game of a season.
Kellie Harper ERA Begins
Former Lady Vol Kellie Harper takes the reins at Tennessee after leading Missouri State to a Sweet 16 appearance in last season's NCAA Tournament.
Harper, a native of Sparta, Tennessee (White County H.S.), played point guard at Tennessee from 1995-99, helping lead the Lady Vols to an NCAA Championship three-peat in 1996, 1997 and 1998. The '98 squad went 39-0.
In 15 seasons as a head coach, Harper is 285-208 and is one of only 11 coaches to lead three different women's programs to NCAA Tournament appearances (Western Carolina/NC State/Missouri State).
She will attempt to join Jim Foster (St. Joe's, Vanderbilt, Vanderbilt, Ohio State, Chattanooga) in becoming the only coaches to take four different women's teams to the NCAA tourney.
Harper has rebuilt and directed teams to 12 postseason appearances (5 NCAA/7 WNIT) in her career.
The LVFL was 118-79 at Missouri State in six seasons, earning 2019 Kay Yow National Coach of the Year and 2019 Missouri Valley Conference Coach of the Year accolades last season for leading the Lady Bears to the NCAA Sweet 16.
She guided Missouri State to 2016 & 2019 MVC tourney titles, two NCAA appearances (2016, 2019) and three WNIT berths (2015, 2017, 2018).
Harper in Openers
Kellie Harper is 4-0 while coaching a Power 5 school (NC State) in season openers.
2019-20 Season Outlook
Members of the media who cover SEC women's basketball have projected the Lady Vols to finish No. 6 in the league this season, while the coaches have UT slotted at No. 7.
Considering Tennessee lost three starters and four total letterwinners from last season's eighth-place-finishing squad, that's an encouraging development.
Tennessee is receiving votes in both the AP Poll (31st) and USA Today Coaches Poll (34th) this week.
UT is ranked No. 23 nationally by HerHoopsStats, No. 24 by CollegeSportsMadness.com and No. 25 by espnW.
Preseason Recognition
Junior wing Rennia Davis is a member of the 20-player Cheryl Miller Award Watch List. She was a semifinal finalist a year ago.
Davis was named to the SEC Coaches Preseason All-SEC First Team.
She was a second-team selection on the SEC Media Preseason squad.
Last season, Davis was an All-SEC Second Team choice by both the media and coaches.
Davis was recently named the Jacksonville (Fla.) Times Union's Girls Basketball Player of the Decade.
The story said "Nobody in Jacksonville made a bigger impact on the court this decade than Davis."
Davis played at Ribault High School and tallied 2,304 points and 1,043 rebounds during her career.
About East Tennessee
The Bucs are led by head coach Brittney Ezell, who is in her seventh season at the helm. She enters the year at 92-95 during her time in Johnson City and is 212-208 beginning her 14th season as a head coach.
ETSU returns nine players, including two starters, and welcomes six newcomers to the roster for 2019-20.
[32oright]The team's top two leading scorers from a year ago return, including junior guards Erica Haynes-Overton (16.8 ppg.) and Micah Scheetz (11.2 ppg.).
Haynes-Overton is poised to become the 24th Buc to score 1,000 points in a career. She enters the 2019-20 campaign just 45 points shy of that milestone.
Besides scoring, Haynes-Overton is ETSU's returning leader in rebounding, steals, blocks, assists and minutes played.
The Bucs typically play their games at 3,500-seat Brooks Gym on campus, but the school has moved the contest to 6,149-seat Freedom Hall, where the ETSU men's team plays its home games.
The last time ETSU hosted the Lady Vols, 6,072 fans filed into the ETSU Minidome to see a Volunteer State showcase of women's hoops.
Last Season at a Glance from the Bucs
ETSU finished the 2018-19 season with a 10-21 overall record and an 8-6 mark in the Southern Conference, good for a tie for third in the league.
After opening 0-8 and standing 2-15 through 17 contests, the Buccaneers won eight of their last 14, with three of their losses coming in overtime.
ETSU lost starters Britney Snowden (9.3 ppg., 6.2 rpg.), Lexus Spears (7.1 ppg., 4.1 rpg.) and Raven Dean (6.8 ppg., 4.0 rpg.) from a year ago.
Last Time UT Lady Vols Met East Tennessee
Senior wing Meme Jackson fired in 23 points to help No. 9/8 Tennessee head into the holiday break at 9-1 with an 80-61 win over ETSU on December 21st, 2018, at Thompson-Boling Arena.
Senior Cheridene Green (12 points) and sophomore Rennia Davis (11 points and seven rebounds) joined Jackson as double-digit scorers for the Lady Vols, who bounced back from a loss to No. 8/9 Stanford.
Jackson notched 21 of her 23 points from beyond the arc on 7-of-12 shooting from deep, tying for the fourth-most treys made by a Lady Vol in a single game.
Freshman Jazmine Massengill led the Lady Vols defensively with nine rebounds, five blocks and a pair of steals.
Tennessee held the Buccaneers to 31-percent shooting on the night and won the rebounding battle by a 50-33 margin.