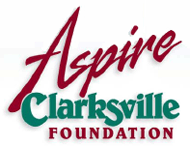 Clarksville, TN – On Thursday, October 31st, 2019, the Clarksville-Montgomery County Economic Development Council (EDC) hosted members of the Nashville Chamber of Commerce for an informative "Soldier for a Day" experience at Fort Campbell.
The visit focused on the immense economic impact that Fort Campbell has on middle Tennessee and the greater Nashville region; the high-level technologies and skills soldiers learn & utilize during their time at Fort Campbell that makes them great leaders and a valuable asset to the workforce; as well as the many out-processing resources and training opportunities available to soldiers as they shift to civilian life.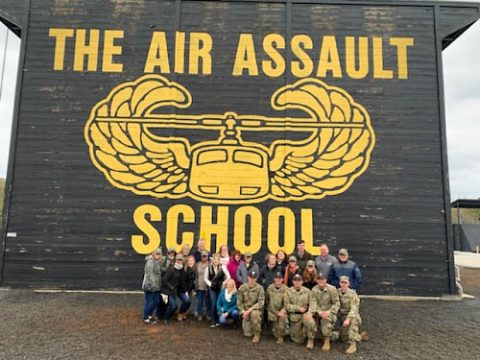 The group began the day at the 101st Airborne Division (Air Assault) division headquarters, McAuliffe Hall and the Medal of Honor Rotunda where they learned about the 101st Airborne Division from Col. Jeffery Thompson, Chief of Staff, 101st Airborne Division (Air Assault) along with the resources and skills needed to run the "City of Fort Campbell" from Mr. Jon Hunter, Deputy to the Garrison Commander.
The group's second stop on the tour was the Soldier for Life – Transition Assistance Program where they heard from Mr. Duane Soumis and the soldier for life staff on the many benefits and resource programs available to soldiers during and leading up to their out-processing from the military including skills courses, job fairs and trade programs.
Next the group stopped at Oasis Dining Facility for a traditional dining hall lunch alongside Fort Campbell soldiers; followed by a quick look into counter UAS training where they tested their memorization and situational awareness skills in a classroom setting lead by Mr. Wayne St. Louis and got to test out a few robots soldiers use on the ground during operations on the battlefield.
The last stop of the tour is the renowned Sabalauski Air Assault School where they learned about the leadership courses offered at Fort Campbell and the high level of technical and physical skills required to complete those courses – rounding out the day with a brief rappeling demo and the opportunity to rappel from the Air Assault tower.
This visit strengthened the economic ties between the Nashville Chamber of Commerce, Fort Campbell and Middle Tennessee setting the tone for continued collaboration of vital economic recruitment to strategically serve the strong growing independent Metropolitan Statistical Area (MSA) that is Fort Campbell Kentucky/Clarksville, Tennessee.
"We were glad to participate in the Soldier for a Day experience at Fort Campbell. We recognize the tremendous economic impact that Fort Campbell has on the Nashville region and the business community and the pipeline of highly skilled talent Fort Campbell creates for the region. We look forward to continuing to strengthen our collaboration." – Ralph Schulz, president and CEO of the Nashville Area Chamber of Commerce.