#20 Tennessee (3-0) vs. Alabama State (0-3)
Wednesday, November 20th, 2019 | 6:01pm CT
Knoxville, TN | Thompson-Boling Arena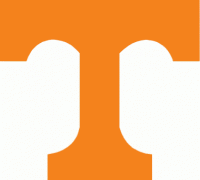 Knoxville, TN – 20th-ranked Tennessee men's basketball returns to action on Wednesday night when Alabama State rolls into Knoxville for a 6:00pm CT tip inside Thompson-Boling Arena. The matchup can be seen online on SEC Network+.
Wednesday's contest is available through the online only platform SEC Network+, which can be accessed at espn.com/watch, or through the ESPN app on any mobile device. Roger Hoover (play-by-play), Vincent Yarbrough (color) and Kasey Funderburg (sideline reporter) will have the call.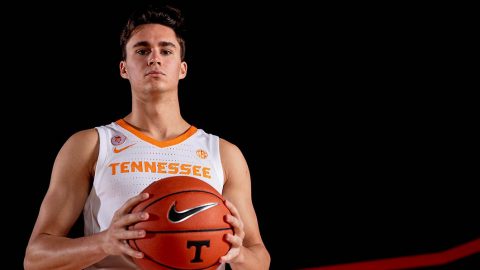 Fans can also listen on their local Vol Network affiliate to hear Bob Kesling and Bert Bertelkamp describing the action.
The Vols left Canada Saturday night with their first win over a ranked opponent after taking down 20th-ranked Washington, 75-62 inside Toronto's Scotiabank Arena. UT was led by reigning SEC Player of the Week Jordan Bowden who dropped 18 points, knocking down three-of-five attempts from 3-point land. 15 of Bowden's points came in the first half, spearheading the Vols 11-2 run early in the first half. A run that gave them a lead they held through the game's final buzzer.
Tennessee is making its first appearance in the weekly Associated Press poll, coming in at No. 20 this week. UT is also ranked in the Coaches Poll moving up eight spots from 25th to 17th.
This will be the second all-time meeting between Tennessee and Alabama State, with the Vols defeating the Hornets 71-45 in the programs lone matchup on December 27th, 2005. This will also be head coach Rick Barnes' second meeting against ASU, when he led Providence past the Hornets on December 26th, 1991.
Barnes will look to uphold his current undefeated record against current members of the Southwestern Athletic Conference. A win would improve his career mark to 10-0.
Up next, Tennessee will take on Chattanooga for the second game of its two-game homestand on Monday, November 25th. Tipoff for that matchup is set for 7:00pm CT on SEC Network.
The Series
Tennessee won its only previous game against Alabama State, defeating the Hornets, 71-45, at Thompson-Boling Arena on December 27th, 2005.
The Vols are 4-0 all-time against current members of the Southwestern Athletic Conference.
Rick Barnes is 1-0 in his career against Alabama State, having led Providence to a home win over the Hornets on December 26th, 1991. Barnes owns a 9-0 career record against SWAC opponents.
A Win Would
Give the Volunteers their 29th consecutive home win; it is the longest active home win streak in Division I.
Leave Rick Barnes' four wins away from recording his 700th career head coaching victory.
Storylines
Vols senior Lamonte Turner is an Alabama native. His hometown of Florence is located three hours north of the ASU campus in Montgomery.
The Vols have are 4-1 against teams from the state of Alabama during the Barnes era.
Civil rights activist Ralph David Abernathy Sr. graduated from ASU in 1950. His grandson, Micah Abernathy, was a defensive back on the Tennessee football team from 2015-18.
2 Chainz and Lil Yachty also attended ASU.
Vols seniors Jordan Bowden (995) and Lamonte Turner (989) both are on the verge of reaching the 1,000-career-point milestone.
Wednesday's contest is the first of two straight home games for the Vols before they travel to the Destin, Florida, area for the Emerald Coast Classic during Thanksgiving week.
Layup Lines

Tennessee returned to the top 25 this week, landing at No. 20 in the AP poll and No. 17 in the coaches poll. The Vols spent all of last season ranked in the AP top 10.
Lamonte Turner ranks second among Division I players with 9.3 assists per game, trailing only Iowa State's Tyrese Haliburton (10.7 apg).
Rick Barnes used only seven players during Saturday's win over 20th-ranked Washington. That marked the fewest Vols to appear in a game since Barnes used just seven players in a 2016 SEC Tournament win over Vanderbilt. Eight or more Vols saw action in all other 139 games during the Barnes era.
Yves Pons made 39 field goals in his first two seasons as a Vol (59 games). He has 21 made field goals in UT's first three games this year.
Tennessee leads the SEC and ranks fourth nationally in 3-point shooting percentage at .462.
About the Alabama State Hornets

Alabama State has seen a rough start to its 2019-20 campaign, losing its first three contests—all on the road.
In those three games, the Hornets have received solid production from senior guard Tobi Ewiosho, who leads the team in scoring (14.0 ppg) and rebounding (5.0 rpg) while coming off the bench in two of ASU's three games.
Junior guard Kevin Holston has also impressed, averaging 4.0 assists per game, providing a steady presence at the point.
Alabama State will also look for new production in 2019-20 after Reggie Gee (13.5 ppg, .405 FG%) and Brandon Johnson (4.3 ppg, 3.7 rpg, .604 FG%) both transferred at the end of last season.
The Hornets are looking to build off last season's 9-9 record in SWAC play. It was the squad's first season at .500 or better in conference action since 2015-16.
The Hornets will play all 13 of their non-conference games away from home this season, meaning ASU won't see their home floor until Jan. 11 in its SWAC home-opener against Mississippi Valley State.
Alabama State is a Historically Black University based out of Montgomery, Alabama. Its athletic programs compete in the Southwestern Athletic Conference.
One of ASU's notable alumni is current rapper Tauheed Epps, also known as "2 Chainz." The Atlanta-based artist went to ASU on a full-scholarship, where he played basketball from 1995-97.
Alabama State was founded in 1867, two years after the conclusion of the Civil War, and currently stands as one of the oldest HBCUs in the nation.
Last Time vs. Alabama State
Brandon Crump scored 17 points and Scooter McFadgon added 16 as Tennessee pulled away early in a 71-45 win over Alabama State on December 14th, 2004, at Thompson-Boling Arena.
Chris Lofton added 12 points—all on 3-pointers—for the Volunteers.
Tennessee struggled in the opening minutes, missing nine of their first 16 shots, but took control before halftime.
Joel Bosh's jumper with 4:35 left tied it at 20 for Alabama State, but Tennessee responded with an 18-2 run to finish the half and go ahead 38-22.
Alabama State's Jermaine Smith scored the first basket in the second half to cut the lead to 14, but that was as close as the Hornets would get the rest of the way.
Alex Oliver led Alabama State in scoring with 12 points. His father, Charles Oliver, at the time was an administrative assistant for event management in Tennessee's athletic department.
Bowden & Turner Approaching 1,000-Point Milestone
Senior guards Jordan Bowden and Lamonte Turner are less than a dozen points away from eclipsing the 1,000-point mark for their respective careers.
A total of 50 Vols have accomplished that feat during their time on Rocky Top, with Admiral Schofield and Grant Williams being the most recent additions to the 1,000-Point Club last season.
Turner (989 points) and Bowden (995 points) could both reach the milestone Wednesday. Last season, Schofield and Williams achieved the feat in the same game, surpassing the mark in UT's win over Louisville in the NIT Season Tip-Off.
Tennessee has reached the Sweet Sixteen each of the last two seasons in which two players joined the 1,000-Point Club. In 2014, Jordan McRae and Jarnell Stokes joined the club.
All-time, UT has had 11 duos reach 1,000 points in the same season, including Ernie Grunfeld and Bernard King in 1975-76.
Leading The SEC
Lamonte Turner leads the SEC in assists per game with 9.3 apg. The next closest SEC player is Auburn's J'Von McCormick, with 6.8 apg.
Jordan Bowden's .643 3-point percentage also leads the SEC and ranks 10th in Division I.
Nation's Longest Home Win Streak
Tennessee is riding a 28-game home win streak that is the longest active streak among Division I teams.
The streak dates to the 2017-18 season. The Vols won their final eight games at Thompson-Boling Arena that year before going 18-0 at home last season.
Tennessee's last loss in Knoxville was a 94-84 loss to Auburn on January 2nd, 2018.
The program record for consecutive home wins is 37 (2006-09). The current streak is tied as the third-longest in UT history. The Vols have also authored home win streaks of 33 games (1966-68) and 28 games (1935-37).
Shortening The Bench
For just the second time during his four-plus-year tenure as Tennessee's head coach, Rick Barnes used only seven players during UT's neutral-site win over 20th-ranked Washington on November 16th.
The only other time a Barnes-coached Tennessee team used fewer than eight players in a game was a 2016 SEC Tournament win over Vanderbilt.
As the season progresses, it will be interesting to see how deep Tennessee's bench will be in tight games.