Lamar Alexander: Senate Committee Approves "Restore Our Parks Act", Biggest Boost to National Parks in 50 Years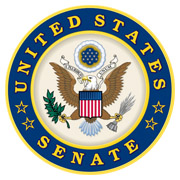 Washington, D.C. – United States Senator Lamar Alexander (R-Tenn.) today said a bill he sponsored, along with three of his colleagues, to reduce the maintenance backlog at our nation's 419 national parks, including the Great Smoky Mountains National Park, is "one step closer to becoming law."
"This legislation could do more to restore our national parks than anything that has happened in the last half century, and the reason we need to restore them is so Americans can enjoy the 419 sites – from the National Mall in Washington, D.C., to the Great Smoky Mountains National Park to the Grand Canyon – for generations to come," Senator Alexander said.
"This bill will help restore the campgrounds, trails, and roads in what one of America's greatest story tellers, Ken Burns, calls 'America's best idea' – our national park system. This bill will allow future generations to enjoy America's best idea in the same way that we have," stated Senator Alexander.
Today, the Senate Energy and Natural Resources Committee approved the Restore Our Parks Act. The committee held a hearing [1]on the deferred maintenance needs at our national parks on June 18th, 2019.
Alexander introduced [2] the Senate bill along with U.S. Senators Rob Portman (R-Ohio), Mark Warner (D-Va.) and Angus King (I-Maine). This bipartisan legislation would cut in half the nearly $12 billion deferred maintenance backlog in our national parks over the next five years.
The legislation is gaining near unanimous support – it has 44 bipartisan cosponsors, is supported by U.S. Secretary of the Interior David Bernhardt, and over 100 national, state, and local organizations, including the National Parks Conservation Association, the Pew Charitable Trusts' Restore America's Parks Campaign, and the Outdoor Industry Association.
The bill was reported out of the Senate Energy and Natural Resources committee by a 15-5 vote. The bill was reported out of the House Natural Resources committee in June 2019 and has 330 cosponsors.
The Senate Energy and Natural Resources Committee today also approved a bill that would fully fund the Land and Water Conservation Fund (LWCF). Alexander is a cosponsor.
"The Land and Water Conservation Fund has played a large role in protecting Tennessee's outdoors for over 50 years. In total, the LWCF has provided over $200 million to conservation and outdoor recreation efforts in Tennessee," Alexander said. "I'm glad the committee voted to fully fund the LWCF because it will help preserve our state's beautiful land, water resources and recreation areas for generations to come."
The LWCF was created to help preserve, develop and maintain access to outdoor recreation across the United States. The LWCF receives nearly all of its revenue from offshore oil and gas drilling and other activities that deplete natural resources, and this revenue is then used to provide grants to states and funds conservation efforts by the National Park Service, Bureau of Land Management, Fish and Wildlife Service and the Forest Service.
Over the past 50 years, the LWCF has provided Tennessee a total of $208.5 million for projects such as Rocky Fork, the Walls of Jericho and John Tully State Forest.