Clarksville, TN – After three straight tough road losses before erasing a second-half deficit in their last contest, the Austin Peay State University (APSU) men's basketball team needed a win without complication–wire-to-wire, double-digits, the chance to expand the rotation and give extended minutes to reserves and get key players some rest during the long grind of the regular season.
«Read the rest of this article»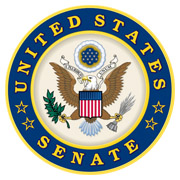 Washington, D.C. – Iranian officials took unprecedented action to silence and oppress the Iranian people – unleashing security forces and shutting down the Internet to hide police brutality – after widespread protests broke out against to the regime's decision to increase gasoline prices by 50 percent.
In response, Senator Marsha Blackburn (R-Tenn.) joined Senators Ted Cruz (R-Texas), Tom Cotton (R-Ark.), John Cornyn (R-Texas), Pat Toomey (R-Penn.), John Barrasso (R-Wyo.) and Marco Rubio (R-Fla.) in sending a letter to President Donald Trump urging his administration to swiftly impose mandated sanctions on those Iranian officials responsible for shutting down the Internet, and support restoration of Internet access in Iran, which though partially restored remains heavily filtered.
«Read the rest of this article»
Tennessee (5-0) vs. Arkansas-Pine Bluff (0-3)
Tuesday, November 26th, 2019 | 6:02pm CT
Knoxville, TN | Thompson-Boling Arena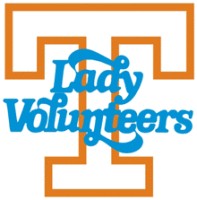 Knoxville, TN – The Tennessee Lady Vols basketball team (5-0), who last week made their season debut at No. 23 in the AP Poll and were receiving votes in the USA Today Coaches Poll, welcome Arkansas-Pine Bluff (0-3) to Thompson-Boling Arena for a 6:00pm CT contest on Tuesday night. New AP and USA Today Coaches Polls will be released on Monday and Tuesday, respectively.
Tennessee is playing its third of six straight games on Rocky Top after opening with two of the season's first three contests on the road. After facing UAPB, the Lady Vols welcome Air Force (December 1st), Texas (December 8th) and Colorado State (December 11th) to The Summitt.
«Read the rest of this article»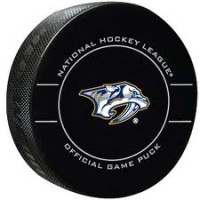 Nashville, TN – The Nashville Predators got off to a hot start tonight against the St. Louis Blues, then hung on to win a thriller in over-time, 3-2.
Daniel Carr who has been tearing up the AHL this season, was brought up to the Predators to replace Viktor Arvidsson who was injured on Saturday night, and netted the game winner in a shoot-out for the win.
The Predators knew that the Blues would be gunning for them tonight after suffering a loss at home on Saturday night, and this game didn't disappoint.
«Read the rest of this article»

Nashville, TN – Thanksgiving travelers will not be delayed by construction on Tennessee roads during this busy travel holiday. The Tennessee Department of Transportation (TDOT) will halt all lane closure activity on interstates and state highways in anticipation of higher traffic volumes across the state.
All construction related lane closures will be stopped beginning at noon on Wednesday, November 27th, 2019 through 6:00am Monday, December 2nd, 2019.
«Read the rest of this article»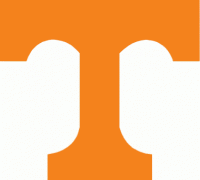 Knoxville, TN – Led by double-double performances from Lamonte Turner and Jordan Bowden, No. 17 Tennessee Vols Basketball claimed to a 58-46 victory over Chattanooga Monday night in Thompson-Boling Arena.
With the win over the Mocs (3-3), the Vols (5-0) extended their nation-leading home win streak to 30 games, which is three wins longer than the next closest team in the country.
The double-double was the first for Turner in his collegiate career. He finished the night with a game-high 12 assists to go along with a game-high 17 points. It was the first double-double for any Tennessee player this season, and he accomplished the feat at the 17:13 mark of the second half.
«Read the rest of this article»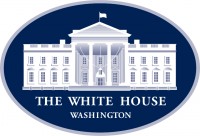 Washington, D.C. – President Donald Trump, Vice President Mike Pence, and First Lady Melania Trump welcomed a very special guest to the White House today—"Conan," perhaps the most famous and heroic dog in the country right now.
Watch: Welcome to the White House, Conan!
America's newest hero was instrumental in the operation that brought ISIS leader Abu Bakr al-Baghdadi to justice last month.
«Read the rest of this article»

Clarksville, TN – Clarksville Police are trying to identify a suspect that robbed Cornerstone Financial Credit Union, 2100 Trenton Road around 9:20am this morning.
A man walked in to the Credit Union and demanded money. He used an orange bag to claim the money from the clerks. Once he received an undisclosed amount of money, then left the business.
A firearm or weapon was not displayed during the robbery.
«Read the rest of this article»

Clarksville, TN – During its winter meeting on Friday, the Austin Peay State University (APSU) Board of Trustees unanimously agreed to an annual base rental fee for a possible 30-year lease of Montgomery County's multipurpose event center.
The lease will provide space for the University men's and women's basketball programs, including coach and assistant coach offices, locker rooms, practice facilities and game day facilities.
«Read the rest of this article»

Clarksville, TN – Morgan Contractors stumbled upon the original B.F. Goodrich sign engraved behind the current Vulcan Corporation sign (pictured below) during demolition of the factory.
«Read the rest of this article»