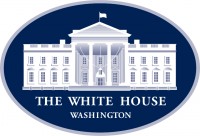 Washington, D.C. – President Donald Trump, Vice President Mike Pence, and First Lady Melania Trump welcomed a very special guest to the White House today—"Conan," perhaps the most famous and heroic dog in the country right now.
Watch: Welcome to the White House, Conan!
America's newest hero was instrumental in the operation that brought ISIS leader Abu Bakr al-Baghdadi to justice last month.
Conan was injured during the raid but has made a full recovery and is already back to work.
"Conan came over from the Middle East—just arrived with some of the great people from the Special Forces" who helped take al-Baghdadi down, President Trump said.
Our great military service members and Conan "did a fantastic job," the President added. "We are very honored to have Conan here."