Clarksville, TN – Morgan Contractors stumbled upon the original B.F. Goodrich sign engraved behind the current Vulcan Corporation sign (pictured below) during demolition of the factory.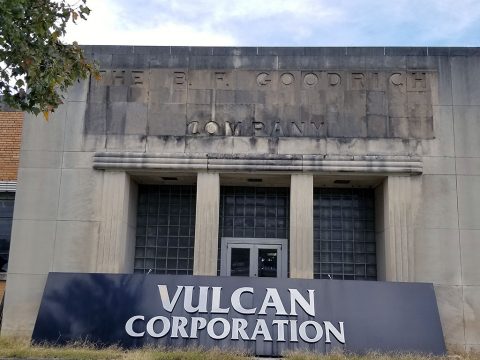 B. F. Goodrich, the first large manufacturing company in Clarksville, opened in 1939 and was later bought by Vulcan in 1972.
The current demolition will make way for 30+ acres of developable land located on College Street near Austin Peay State University (APSU) and the Central Business District.