Clarksville, TN – In 5th Century England, a group of Anglo-Saxon settlers began mixing together different dialects, creating what would eventually be known as the English language.
More than 1,400 years later, that once small form of communication has spread across the globe, and with more countries offering international programs to teach their citizens English, the language is showing no signs of slowing down.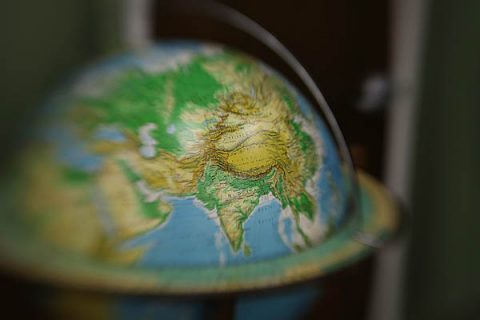 According to a June 5th, 2017, article in The Atlantic magazine, "there are more than 8,000 international schools, serving 4.5 million students with 420,000 teachers," and "in the next 10 years, experts expect the number of international schools to double to more than 16,000 and 8.75 million students worldwide."
Many of the teachers in these programs are coming from U.S. colleges – recent graduates looking to see different parts of the world. Last year, to address this growing demand, Austin Peay State University's Eriksson College of Education launched its Teaching English to Speakers of Other Languages (TESOL) program, offering both a TESOL certificate and a Master of Arts in Teaching with a TESOL concentration.
"This is designed for people who want to teach English to speakers of other languages, from little kids to adult level, and they need the professional advice about this area," Dr. Ling Wang, TESOL coordinator and APSU associate professor of education, said. "Our graduates can teach abroad, for public school systems in other countries and international schools or training centers. They can stay here and teach online for online companies."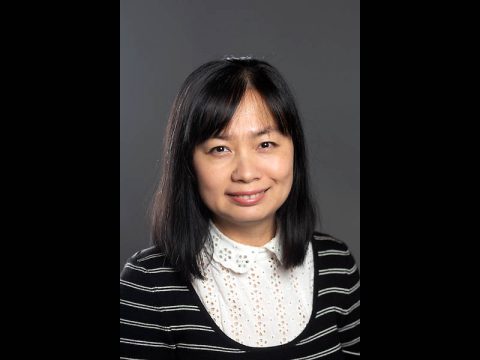 The TESOL certificate is a 6-month, 100 percent online program consisting of 18 credit hours. Those hours transfer to the master's degree, which is a 12-month, 100 percent online program consisting of 30 graduate credit hours. Interested students do not need to take the GRE for these programs or have any prior teaching experience.
"In China, Brazil and Japan – a lot of non-English speaking countries – they require this certificate or degree to teach in their country," Ji Ma, an APSU graduate student working with the TESOL program, said. "And most of these (international teaching) positions offer free accommodations, free air tickets, a competitive salary. If someone wants to see the world, this is a good choice."
Ma, a native of China, knows first-hand how helpful the program is because she earned her TESOL certificate several years ago in London. After that, she went on to run her own language school.
"I was an English major, and I had been teaching English for 10 years before getting this certificate," she said. "That (TESOL) course helped me to go beyond all this, and I had classmates from all over the world.
The program is completely online, but students enrolled in the APSU program do get practical teaching experience. The University offers an English as a Second Language (ESL) Institute to help international students gain English language proficiency to succeed in their classes at Austin Peay State University. TESOL students assist with that institute.
"We place several of our TESOL students in the ESL Institute so that they can get authentic English teaching experience," Wang said. "The relationship between the TESOL program and ESL Institute is mutually beneficial: the ESL Institute provides field placements for TESOL students to complete their capstone class; TESOL graduates are teaching for this Institute now."
The TESOL program is also sending a student to teach for Baotou's Teacher's College in China next spring, and another student is going to teach for Austin International Preschool in Beijing. For the last year, the Eriksson College of Education has worked with the Chinese preschool, hosting a delegation of teachers in February and sending two APSU students and one faculty member to teach at the school in July. Those types of relationships, Wang said, make APSU's TESOL program more attractive to potential students.
"We have the connections with college-level and independent schools," she said. "We have a student who did their capstone project at one of these schools. If a student does a good job, it can become a real permanent job instead of just an internship opportunity."
The APSU Eriksson College of Education is currently working to develop an undergraduate TESOL program, and Wang hopes that degree will be ready for students next fall.
For information on APSU's TESOL program, visit https://www.apsu.edu/grad-studies/graduateprograms/TESOL.php.