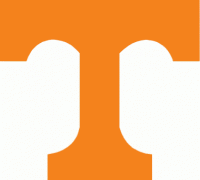 Niceville, FL – A poor shooting night and an early 12-point deficit brought the Tennessee Vols basketball team its first loss of the season in a 60-57 result against Florida State at the Emerald Coast Classic Friday night.
The Vols fell to 5-1 on the year, while the Seminoles improved to 6-1, winning their sixth consecutive contest.
Tennessee junior Yves Pons put in a solid performance in his sixth straight start, tallying 13 points and a career-high 10 rebounds for his first career double-double. Pons also recorded two blocks, marking his fifth multi-block game of the season and keeping his six-game block streak alive.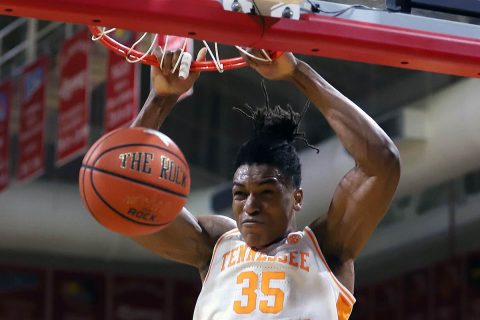 Senior Lamonte Turner was big from the charity stripe, knocking down 11 of his 14 free throw attempts. Turner finished the night with a game- and season-high 20 points.
Freshman Josiah-Jordan James added a season-high-tying nine points while also pulling down seven rebounds.
The Seminoles jumped out to an early lead, using a 10-0 run in the first half to put the Vols in a 12-point hole. The run was ceased by a dunk from Pons, who cut down the middle of the lane on a dish from James.
Over the next seven minutes of play, the Vols fought their way back, outscoring FSU 15-8 to cut the deficit to 22-17 with 7:06 remaining in the opening half.
Following an evenly matched end to the half, UT fended off the Seminoles' offense in the final minute to hold the score at 29-24 in favor of Florida State as both teams headed to the locker rooms.
Florida State came out of the halftime break in the same fashion they opened the first stanza. The Seminoles came out quick, outscoring UT 11-5 in the first five minutes of the second frame, extending their lead to 40-29.
The final 15 minutes of action provided a lot of back-and-forth basketball, with the Vols cutting the Seminole lead to as few as three points. However, several key buckets and stops from FSU in the game's latter stages cemented the final outcome.
Up Next For Tennessee Men's Basketball
Tennessee Vols Basketball returns to the hardwood Saturday for a 3:00pm CT tip against either Purdue or VCU inside Raider Arena at Northwest Florida State College. The game can be seen through the tournament's live stream web page, which can be accessed HERE.