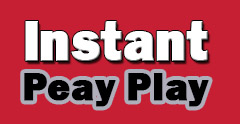 Clarksville, TN – In its 83 years of play, since their first season on the gridiron back in 1930, the Austin Peay State University (APSU) football team has had several outstanding seasons they can look back on and argue that they had the best season in program history, but the 2019 incarnation may have lock up the title of best team in program history.
Prior to this season, three or four previous teams could argue they hold the mantle of the program's best.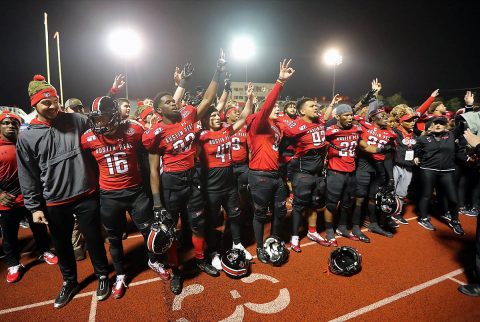 The first was the 1948 Governors, under the direction of coach Dave Aaron, who finished the season 8-2 and were the Volunteer State Athletic Conference champions and hold the program's record for consecutive wins, at seven, and the first to win eight games in a season.
The second was the 1949 Govs, also coached by Aaron, who matched the 1948 team's record of 8-2, with their two losses come by a total of 18 points.
Austin Peay State University's 1964 team, under the direction of coach Bill Dupes, also could lay claim as the program's best by finishing with a 8-1-1 record and a program single-season best .850 winning percentage, with their two non-victories that season coming via a 6-6 tie at Western Kentucky and a 14-13 loss on the road to Morehead State.
The 1977 Governors squad, coached by James 'Boots' Donnelly could also be considered as the all-time best team at APSU, finishing with a record of 8-3 overall record and winning Austin Peay's first Ohio Valley Conference title in program history.
Unfortunately for the APSU Govs, it was the final year of play before the creation of the Division I-AA by the NCAA (now the Football Championship Subdivision or FCS) and what was then NCAA Division II, which only took eight teams into its postseason field.
Now move to the 2019 team and their overwhelming case as the program's all-time best team.
First, they have set the program's all-time single season mark for wins, with 10, and counting.
Secondly, they won the OVC title for only the second time.
Third, finished the regular season ranked a program best 17th nationally.
Next, they were the first APSU team to earn a bid into the FCS Postseason Championship, as well as being selected to host a first-round game in the playoffs — winning that game by 36 points.
And finally, they are still playing having moved into the round of 16 in the FCS Postseason Championship after defeating Furman in the opening round and joining Eastern Kentucky (1978) and former OVC member Middle Tennessee (1984) as the only OVC teams to win their first NCAA postseason game.
This year's story isn't completed for the Governors, but their place as the best Austin Peay State University football team in history probably is.
APSU vs. Furman Photo Gallery