#21 Tennessee (6-1) vs. Florida A&M (0-6)
Wednesday, December 4th, 2019 | 6:01pm CT
Knoxville, TN | Thompson-Boling Arena | TV: SEC Network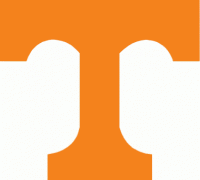 Knoxville, TN – #21 Tennessee men's basketball returns to action when it takes on Florida A&M on Wednesday night inside Thompson-Boling Arena. Tipoff is set for 6:00pm CT on SEC Network.
Wednesday's contest can be seen on SEC Network, online through WatchESPN and on any mobile device through the ESPN App. Viewers can log on to WatchESPN at espn.com/watch. Roy Philpott (play-by-play) and Mark Wise (color) will have the call.
Fans can also listen live on their local Vol Network affiliate to hear Bob Kesling (play-by-play) and Bert Bertelkamp (color) describing the action.
Last time out, the Vols used a Lamonte Turner game-winning buzzer-beating 3-point bomb to lift the Vols past VCU, 72-69 on Saturday afternoon at the Emerald Coast Classic.
Junior John Fulkerson poured in a career-high 17 points, while bringing seven boards.
With less than a minute to play Fulkerson blocked VCU's De'Riante Jenkins layup attempt, brought down the rebound and got fouled. He nailed both of the ensuing free throws to put the Vols up 69-66 just before Jenkins came back down to tie things up at 69 apiece.
The victory helped the Vols avoid their first losing streak since December 30th, 2017 to January 2nd, 2018 when the Vols lost back-to-back games against Arkansas and Auburn.
This will be the first contest between Tennessee and Florida A&M, with the Vols holding a perfect 3-0 record against current members of the Mid-Eastern Athletic Conference. A win would be the 31st straight victory for the Vols inside Thompson-Boling Arena and will move Rick Barnes one win shy of reaching 700 career coaching victories.
Up next, Tennessee will take a ten-day hiatus, before taking on Memphis on Saturday, December 14th. Tipoff is slated for 2:00pm CT and the matchup can be seen on ESPN.
The Series
Tennessee has never previously met Florida A&M on the collegiate hardwood.
Tennessee is 3-0 all-time against current members of the Mid-Eastern Athletic Conference.
Rick Barnes also has never previously faced Florida A&M, but he is 7-0 in his career against current members of the MEAC.
A Win Would
Leave Rick Barnes' one win away from recording his 700th career head coaching victory.
Give the Volunteers their 31st consecutive home win; it is the longest active home win streak in Division I.
Give Tennessee a 54-15 record as a ranked team (AP rankings) during the Barnes era.
Storylines
Tennessee has won its last four home games against opponents from the state of Florida and has not lost in Thompson-Boling Arena to a team from the Sunshine State since the 2013-14 campaign.
Including the Rattlers, two of Tennessee's last three opponents are based in Tallahassee, Florida. The Vols played Florida State last Friday.
The Vols have won 14 consecutive non-conference home games dating to a loss to North Carolina on Dec. 17, 2017.
The Big Orange are riding an 11-game win streak on the SEC Network.
Tennessee has never lost a game for which Roy Philpott (4-0) or Mark Wise (4-0) were on the call.
As the Vols move into the month of December, Rick Barnes' career record in the 12th month of the year stands at 169-48 (.779).
Layup Lines
Tennessee is ranked No. 21 in this week's AP poll and No. 20 in the current coaches poll.
After this game, the Vols have nine days until their next outing, a home game against in-state foe Memphis on December 14th.
Tennessee leads the SEC and ranks ninth in the country with 6.3 blocks per game.
Yves Pons has 18 total blocks through six games this season. His 2.6 bpg leads the SEC.
Josiah-Jordan James leads the Vols and ranks 12th in the SEC with 7.1 rebounds per game. He is the top-rebounding freshman in the league.
John Fulkerson is shooting a team-best .725 from the field (29 of 40) while averaging a career-best 10.9 points per game. He leads the SEC with a "true shooting percentage" of .726.
Jordan Bowden is a perfect 9-for-9 from the free-throw line over the last two games.
About Florida A&M
Florida A&M is a Historically Black University located in Tallahassee, Florida. It opened in 1887.
Florida A&M is off to a rough start in 2019-20, losing its first six games to open the year—all but one by double digits.
The Rattlers are coming off a 2018-19 campaign that saw leaps and bounds of improvement, as FAMU finished 9-7 in MEAC play. It was the first time it had finished above .500 in conference action since 2007-08, an 11-year run that spanned the tenure of four different head coaches.
FAMU looks to continue to hang its hat on its play on the defensive side of the court, where they saw more than a 16-point decrease in points allowed per game in MEAC play, from 2017-18 (79.1 ppg) to 2018-19 (62.5 ppg).
The Rattlers look to lean on junior D.J. Jones for scoring in the paint, while freshman Jamir Williams' potent athleticism should help provide an immediate impact in jumpstarting FAMU's offense.
Junior Bryce Moragne returns to Tallahassee this winter after primarily coming off the bench in 2018-19. While he continues to contribute off the bench this season, the 6-5 small forward can play four positions on the court and could be a huge asset for the Rattlers given his flexibility.
The school's Rattler mascot is one based in folklore. When the school relocated to Hollywood Plantation in 1891, the rural landscape had an abundance of snakes, especially rattle snakes. This is how the mascot name, "The Rattlers" was chosen.
Notable alumni include former professional tennis player Althea Gibson, who was the first African American woman to win the Wimbledon women's singles crown, when she did so in 1957.
Nations Longest Home Win Streak
Tennessee is riding a 30-game home win streak that is the longest active streak among Division I teams.
The streak dates to the 2017-18 season. The Vols won their final eight games at Thompson-Boling Arena that year before going 18-0 at home last season.
Tennessee's last loss in Knoxville was a 94-84 loss to Auburn on January 2nd, 2018.
The program record for consecutive home wins is 37 (2006-09). The current streak is the third-longest in UT history. The Vols have also authored a home win streaks of 33 games (1966-68).
Barnes Closing In On 700th Career Coaching Win
Rick Barnes is two wins shy of logging his 700th career victory as a college head coach.
With 698 Division I wins to his credit, he ranks seventh among active head coaches. He would become the 22nd head coach ever to log 700 Division I wins.
He is six victories away from recording his 100th win at Tennessee.
Leading SEC
Lamontè Turner leads the SEC in assists per game with 7.9 apg. The next closest SEC player is Vanderbilt's Saben Lee, with 6.7 apg.
Turner's 324 career assists lead all active SEC players.
Yves Pons leads the SEC with 2.6 blocks per game. He ranks 24th among all Division I players.
As a team, Tennessee leads the SEC in blocks per game (6.3 bpg). That ranks ninth nationally.
Tenacious D
Even when the Vols have struggled to produce offense, their smothering defense has kept them afloat.
Tennessee has yet to allow an opponent to score 70 points this season, and the Vols rank among the top 20 nationally in both scoring defense (15th, 57.7 ppg) and field-goal percentage defense (20th, .366).
The Vols also rank ninth nationally—and first in the SEC—with 6.3 blocks per game.
Pons Riding Block Streak
Yves Pons, the SEC's leading shot-blocker, has blocked at least one shot in every game this season.
His streak of seven straight games with at least one block is the longest by a Vol since VFL Grant Williams (2016-19) logged a block in each of the last eight games of 2018-19.
Pons has blocked three or more shots in five games this season. His season-high is four blocks in the November 12th win over Murray State.
Yves' Offensive Evolution
Yves Pons totaled 94 points while appearing in 59 games during his first two seasons as a Vol.
Through seven games as a junior, he has already scored 87 points.
He is shooting .533 from the field and has scored 10 or more points in five games this year.