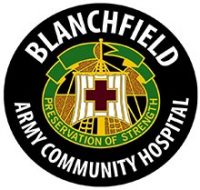 Fort Campbell, KY – Blanchfield Army Community Hospital (BACH) pharmacy leaders are working to help patients avoid extended wait time within two of their busiest pharmacy locations.
"Our goal is to reduce wait times for customers receiving services at our Town Center and Main hospital pharmacies," said BACH pharmacy chief, Lt. Col. Michele Hudak. "We are implementing a mandatory call-in refill policy which will free up window time for processing new prescriptions. Currently, a quarter of the walk-up workload is for on-demand refills at our busiest pharmacy, the Town Center."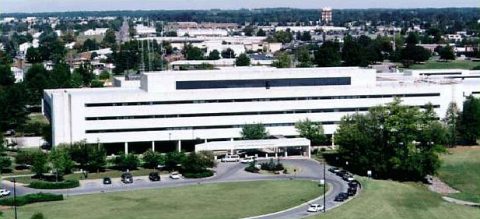 As the pharmacy leaders work to help improve the experience for customers receiving their medications at all five BACH pharmacies, the main focus is to reduce wait times at the Town Center Pharmacy and Main hospital Pharmacy.
Although the team plans to implement the mandatory call-in refill options for all customers, the pharmacy team will continue to process same day on-demand refills for lost medications, early vacation fills and other approved needs.
Same day on-demand refills can be requested until 2:00pm using the same day drop-off and return process. Requests submitted after 2:00pm are available the next business day after 10:00am.
Nearly 80 percent of prescriptions filled at the Town Center pharmacy are from outside providers utilizing hand-written prescriptions. This increases the wait times.
"Prescriptions submitted by external providers require three to five times more processing time for our pharmacy staff when compared to prescriptions submitted by Blanchfield providers. These prescriptions come with a higher risk of data entry error and commonly require clarification from the prescriber. Extra time is required to make sure each prescription is processed accurately to avoid harmful errors."
According to Hudak, patients can avoid long waits for new prescriptions if they drop off requests using the "D" ticket and come back later.
In addition to the required call-in refills, Hudak changed the pharmacy ticket system to help simplify the process for patients, ultimately reducing the rate of error of patients selecting the wrong ticket. When tickets are not selected appropriately, it can generate some backlog and cause a customer to have to wait longer.
The new ticketing system only has four ticket selections. The first ticket offered is "R," or ready ticket. This is for customers who have already requested their medication from the pharmacy and their order is ready for pickup. "D," or drop off/discharge, is the second ticket. These customers can quickly drop off a request and return at a future time to pick up the prescription.
Patients who have just been discharged from the Emergency Room, hospital or surgery will use this ticket to receive expedited service. "A," the third ticket, is for active duty Soldiers. These tickets are only available for the active duty service members to pick up for themselves. The fourth and final ticket is the "B" ticket. This ticket serves all other customers who are unable to drop off their requests and return at a later time.
Refills requested in advance using the automated telephone refill system or TRICARE online are ready and waiting for pickup at Town Center pharmacy. When arriving at the Town Center pharmacy, just select the R ticket. Pharmacy holds refills for 14 calendar days, giving patients time to pick up their prescription.
"We are reworking our pharmacy system to help meet the needs of our customers. We welcome your feedback as we continue to work to improve our efficiencies and customer service to all our beneficiaries."
For the latest news, updates and information from the hospital like us on Facebook at www.facebook.com/BACH.Fort.Campbell