Clarksville, TN – Clarksville Police say Teyron Bland, age 30, from Clarksville, out on bond after being arrested November 27th, for allegedly robbing a man out of Georgia that he met through the Grindr app, has been arrested again.
Police responded to a call around 1:00pm today, Monday, December 16th, 2019, in reference to threats. A 48 year Clarksville man claimed Bland had contacted him through the Grindr app and they agreed to meet at Bland's residence.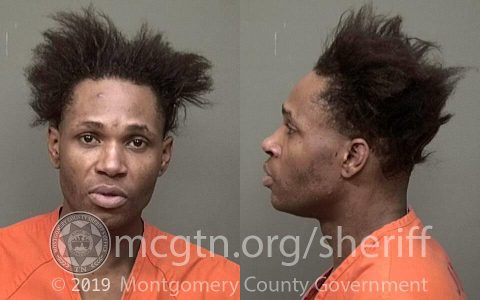 When they met and were inside of the house, Bland started to smoke an unknown substance, at which time, the man decided to leave the residence.
The victim was physically blocked from leaving and was told he would have to pay $200.00 to leave. He was able to get to his car, but Bland got into the passenger side and refused to get out until paid. The victim drove to a public business location and called 911. When Clarksville Police officers arrived, Bland was still on scene with the victim.
Teyron Bland was charged with Extortion. His bond is set at $25,000.
Officer Parnell is the investigator.