#21 Tennessee (7-2) at Cincinnati (6-4)
Wednesday, December 18th, 2019 | 7:01pm CT
Cincinnati, OH | Fifth Third Arena | TV: ESPN2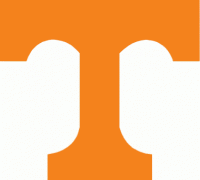 Cincinnati, OH – The 21st-ranked Tennessee men's basketball team will travel north for its first true road contest of 2019-20 when it takes on Cincinnati inside Fifth Third Arena on Wednesday night. Tipoff is set for 6:00pm CT on ESPN2.
Wednesday's game is available on ESPN2, online on WatchESPN at espn.com/watch and on any mobile device through the ESPN App. Kevin Brown and Bryce Drew will have the call.
Fans can also listen in on their local Vol Network affiliate to hear Bob Kesling and Bert Bertlekamp describing the action.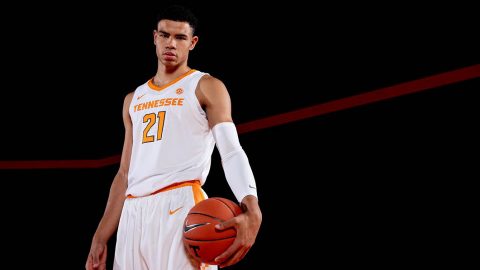 Last time out the Vols dropped their first home contest since January of 2018, falling to Memphis, 51-47 on Saturday afternoon.
Despite the loss, freshman Josiah-Jordan James poured in a career-high 14 points, knocking down three of his six attempts from 3-point range.
Junior John Fulkerson was also all over the stat sheet, tallying nine points, seven rebounds, three assists, a season-high three blocks and two steals.
This will be the seventh meeting between the Vols and the Bearcats on the collegiate hardwood, with Cincinnati owning a 5-1 series advantage. The programs have not met since Jan. 4, 1993, when Cincinnati took down the Vols 79-58.
A win would be the 700th career head coaching victory for Rick Barnes and prevent UT's first two-game losing skid since December 30th, 2017 and January 2nd, 2018 when the Orange & White dropped back-to-back games against Arkansas and Auburn.
Up next, Tennessee will return home on Saturday, December 21st, when it takes on Jacksonville State. Tipoff is slated for 12:00pm CT on SEC Network+.
The Series
Tennessee trails its all-time series with Cincinnati, 1-5, dating to 1952.
The teams met in consecutive seasons in the early 1990s, with the Bearcats sweeping both games. The Vols' lone win in the series came at home on December 10th, 1956.
The Vols are 44-40 all-time against current members of the American Athletic Conference.
Rick Barnes is 0-1 against the Bearcats, as his Texas squad fell to Cincy in the 2012 NCAA Tournament.
A Win Would
Be Rick Barnes' 700th career head coaching victory.
Give Tennessee a 55-16 record as a ranked team (AP rankings) during the Barnes era.
Prevent UT's first two-game losing skid since December 30th, 2017, and January 2nd, 2018 (Arkansas and Auburn).
Storylines
Fifth Third Arena underwent an $87 million facelift prior to last season. From Knoxville, Cincinnati is a four-hour drive north, as 256 miles of Interstate 75 separate the two programs.
The Bearcats are set to visit Thompson-Boling Arena on December 12th next season.
In its history, Cincinnati has made six Final Four appearances and won consecutive national championships in 1961 and 1962.
After a recent nine-day break between games, Tennessee now finds itself playing three games in eight days leading into the holidays.
This is the second of back-to-back games against AAC opponents for the Vols. Tennessee hosted Memphis last Saturday.
This is also Tennessee's first true road game this season. The Vols were 7-3 in true road games last year.
Layup Lines
Tennessee is ranked No. 21 in both the AP and the coaches poll this week.
Tennessee leads the SEC and ranks fifth nationally in scoring defense, allowing only 55.3 ppg.
Per KenPom.com, the Vols are ranked 12th nationally in adjusted defensive efficiency.
True freshman Josiah-Jordan James has scored in double figures in each of UT's last two games and shares the team lead with 12.0 ppg during that span.
James leads the Vols and ranks 11th in the SEC with 6.6 rebounds per game. He is the top-rebounding freshman in the league.
Lamonte Turner leads the SEC and ranks seventh in the country with 7.1 assists per game.
John Fulkerson is shooting a team-best .650 from the field (39 of 60) while averaging a career-best 11.1 points per game.
About the Cincinnati Bearcats
Cincinnati is under the leadership of new head coach John Brannen. Brannen was hired following the departure of former head coach Mick Cronin. Brannen spent the last three years at Northern Kentucky, guiding the Norse to two of the last three Horizon League Tournament championships.
Cincinnati is coming off of back-to-back American Athletic Conference championships and is in the midst of a streak of nine consecutive NCAA Tournament appearances.
The Bearcats have had an up-and-down start to the year. They currently sit at 6-4 coming off of back-to-back losses to crosstown rival Xavier and at home Saturday to Colgate.
Heading into this season, junior Keith Williams was expected to make strides coming off a 2018-19 campaign that saw him average 9.9 ppg, 3.2 rpg and 1.1 apg. Thus far he has not disappointed in terms of scoring. Through 10 games, he is the Bearcats' leading scorer, averaging 13.2 ppg, while also chipping in on the defensive end, averaging 1.4 blocks and 1.3 steals per game.
Cincinnati has seen a consistent starting five for all but two games thus far, with statistical leaders all coming from their five of Chris Vogt, Keith Williams, Jarron Cumberland, Tre Scott and Chris McNeal.
Notable UC alumni include George Rieveschl who invented the first antihistamine known as Benadryl.
Astronaut Neil Armstrong, the first man to walk on the moon, taught aerospace engineering at Cincinnati from 1971-80.
Last Time vs. Cincinnati
Cincinnati's suffocating defense and Curtis Bostic's 20 points led the Bearcats to an impressive 79-58 win over visiting Tennessee on January 4th, 1993.
Bostic shot 9 of 11 from the field and led a UC foursome in double figures. Nick Van Exel was a perfect 7-for-7 at the free-throw line and finished with 19 points, nine assists four rebounds and three steals.
Corey Allen led the Vols with 17 points and six rebounds. Allan Houston was the only other Vol in double figures with 16. The Bearcats limited UT to a season-low 21 field goals.
Houston's 16 points moved him past Ole Miss great John Stroud (2,328) as the No. 2 scorer in SEC history with 2,342 points.
The loss snapped a three-game win streak for Tennessee.
Brannen Coached At Bama
First-year Cincinnati head coach John Brannen was an assistant coach on Anthony Grant's staff at Alabama for six seasons from 2009-15—serving the final two years as associate head coach.
During Brannen's tenure with the Crimson Tide, they were 3-5 against the Vols.
A Near Miss As A Player
Morehead State visited Thompson-Boling Arena and suffered a 70-52 loss on December 7th, 1994.
John Brannen played at Morehead State the previous two seasons, but he transferred to Marshall following the 1993-94 campaign and just missed out on a chance to play at Tennessee.
Brannen went on to become a Rhodes Scholar as a senior at Marshall and received his Business Management degree in 1997.
Barnes Closing In On 700th Career Coaching Win
Rick Barnes is one win shy of logging his 700th career victory as a college head coach.
With 699 Division I wins to his credit, he ranks seventh among active head coaches. He would become the 22nd head coach ever to log 700 Division I wins.
He is five victories away from recording his 100th win at Tennessee.
Road Warriors
Dating to the start of the 2017-18 season, Tennessee is 15-7 in true road games.
That includes victories at Kentucky, Iowa State, Georgia Tech, Wake Forest, Memphis and Florida.
Tenacious D
Even when the Vols have struggled to produce offense, their smothering defense has kept them afloat.
Tennessee has yet to allow an opponent to score 70 points this season, and the Vols rank among the top 10 nationally in both scoring defense (fifth, 55.3 ppg) and field-goal percentage defense (ninth, .362).
The Vols also rank 17th nationally—and second in the SEC—with 5.9 blocks per game.
Statistical guru Ken Pomeroy of KenPom.com has Tennessee rated 12th nationally in adjusted defensive efficiency.