Clarksville, TN – Hankook Tire has endeavored to develop a strong relationship with the community and the Clarksville Police Department (CPD) since they established their presence here. They've invited members from the police department, on multiple occasions, to tour their facilities, discuss partnerships, and worked to develop a strong bond.
Hankook Tire, once again, displayed their generosity and support by donating $1200 to the Clarksville Police Department Chaplain's fund.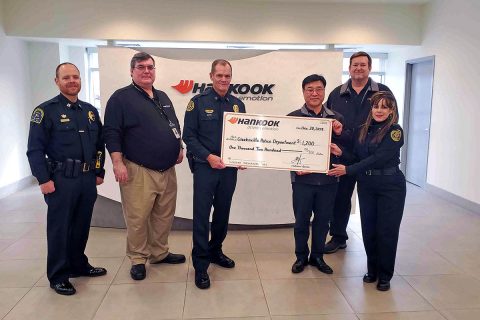 Their donation will help support programs in which the Chaplain provides aid to the community as well as assistance for officer programs.
CPD appreciates their kind contribution to the Clarksville Police Department and our community.