#22/24 Tennessee vs. Howard
Sunday, December 29th, 2019 | 1:02pm CT
Knoxville, TN | Thompson-Boling Arena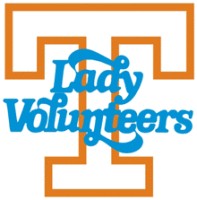 Knoxville, TN – No. 22/24 Tennessee (9-2) will open a two-game home stand and simultaneously close out the 2019 portion of its schedule on Sunday, as the Lady Vols welcome Howard (8-4) to Thompson-Boling Arena. Tip-off is scheduled for 1:02pm CT. This will mark the first time these programs have met on the hardwood.
Tennessee is coming off a two-game West Coast swing from December 16th to December 22nd that saw the Big Orange come away with a split. The Lady Vols suffered a 78-51 defeat at (then) No. 1/1 Stanford on December 18th and closed the trip in Oregon on December 21st with an 88-61 victory at Portland State.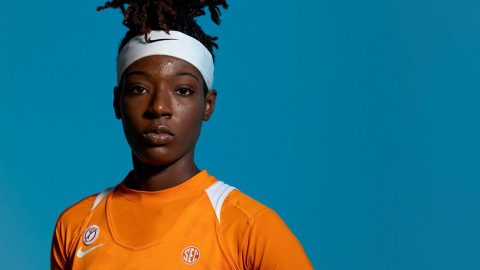 During the trip, the Tennessee players and staff enjoyed a couple of cool educational experiences, visiting the world headquarters of Facebook/Instagram/Oculus in Menlo Park, CA, and the world headquarters of Nike in Beaverton, OR.
Howard, meanwhile, comes to town with a four-game winning streak and with victories in seven of its last nine contests. The Bison closed out the pre-holiday slate with an 86-75 victory over George Mason in the Washington, D.C., suburb of Fairfax, VA, on December 21st.
Tennessee will open its Southeastern Conference schedule on January 2nd, as Missouri comes to town for a 4:00pm CT contest whose tip time was moved earlier to avoid a direct conflict with the Vol football team's 6:00pm CT appearance in the TaxSlayer Gator Bowl.
Howard begins Mid-Eastern Athletic Conference play on January 4th, as the Bison travel to Princess Anne, MD, to face Maryland Eastern Shore.
Broadcast Information
Sunday afternoon's game will be streamed live by SECN+ with Michael Wottreng (PxP) and Steve Hamer (Analyst) handling the call.
The contest also can be heard on Lady Vol Network radio stations and by audio stream, with Mickey Dearstone calling the action for the 21st season.
A link to the live audio stream can be found on each game's Hoops Central page or the Lady Vol schedule on UTSports.com.
For a list of Lady Vol Network affiliates, please click on the Fans tab at the top of UTSports.com, select Vol Network and then click on Vol Network Affiliates in the black bar at the top of the page.
Air time for games on the Lady Vol Radio Network generally occurs 30 minutes prior to tip-off.
SECN+ games are online broadcasts and are available only on WatchESPN via computers, smartphones and tablets.
All of the games included in the ESPN package (ESPN, ESPN2, ESPNU) and the SEC Network will be available through WatchESPN, accessible online at WatchESPN.com, on smartphones and tablets via the WatchESPN app, and streamed on televisions through Amazon Fire TV, Apple TV, Chromecast, Roku, Xbox 360 or Xbox One to fans who receive their video subscription from an affiliated provider.
ESPN2 Selects UT at UK Game
ESPN and the SEC announced that Tennessee's game at Kentucky on January 5th in Memorial Coliseum will be televised by ESPN2 at 3:00pm CT
Promos
Gates open at 12:00pm CT on Sunday. Tickets start at just $5.00. Purchase yours today at AllVols.com.
There is free parking & shuttle service available from UT's Ag Campus. Shuttles begin two hours prior to tipoff.
Enjoy the pregame Kids' Corner at Gate F. It opens one hour prior to tipoff. Fun includes free face painting, the Big Orange prize wheel, visits from Smokey and cheerleaders, crafts and more at the Kids' Corner.
Want to be the Jr.Vol of the Game? Sign up for the Jr.Vol Club today and get the chance to see yourself on the videoboard. Members also receive free Jr.Vol swag, tickets to games for all sports and exclusive Jr.Vol events.
There will be postgame lay-ups on Sunday. Kids 12 and younger can shoot a lay-up on the court after the game.
Come High-Five the Lady Vols. Kids 12 & younger can pick up a wristband at the Fan HQ table on the concourse to participate in the pregame High-Five Tunnel. Wristbands are limited. To purchase discounted group tickets and reserve wristbands for your team, call 865-946-7000.
You can be a part of the Lady Vols' electric introductions. Make sure to download our light show app courtesy of Coca Cola. The "Hoops Hype" app is available free of charge from the Apple Store or the Google Play Store.
Recapping Our Last Game
The No. 23/24 Lady Vols shot a scorching 51.4 percent from the floor and 46.2 percent from behind the arc on December 21st, defeating Portland State in Viking Pavilion, 88-61.
Sophomore Rae Burrell led Tennessee (9-2) in scoring, narrowly missing a double-double with a career-high 21 points and nine rebounds. Freshman Jordan Horston was close behind, also setting a career high with 20 points.
Junior Rennia Davis recorded her tenth rebound of the game just over two minutes into the second half to solidify the 24th double-double of her career. She went on to collect a season-high 13 rebounds while scoring 18 points.
Portland State (6-4) was led in scoring by Kylie Jimenez and Desirae Hansen, who finished with 15 and 10, respectively.
Notes From The Last Game
Big On The Boards
UT out-rebounded PSU, 56-26, recording its second-highest rebounding margin of the season. Tennessee now has won the rebounding battle in eight of 11 games and is averaging 51.6 rpg. while holding opponents to 35.5 rpg.
Burrell Heating Up
Sophomore
Rae Burrell
scored a career-high 21 points at Portland State. She now has scored in double figures in five of the last eight games, increasing her career high in three of those contests.
Jaz Dishing
Sophomore Jazmine Massengill doled out a career-high 10 assists, moving her season average to 4.5 apg. If the season ended today, she would tie with Ariel Massengale for fifth all-time among Lady Vol sophomores.
Hot Hand Horston
Freshman Jordan Horston recorded a career-high 20 points against PSU. Nine of those came during a four-and-a-half-minute flurry at the outset of the fourth quarter.
Balanced Attack
Ten of UT's 11 active players scored at least two points against the Vikings, while four found their way into double figures (Burrell – 21, Horston – 20, Davis – 18, Key – 11).
Big Time Runs
Tennessee posted two 14-0 runs against Portland State, marking its third-longest run of the season and moving its total of 10+ runs to nine on the year.
Tennessee Topics
The Lady Vols hit their most field goals this season in the win over Portland (38 of 74, .514).
Tennessee has outworked nine of 11 foes on the glass this season and has a +16.2 rebound margin that ranks No. 1 nationally through the game vs. Portland State.
UT is pulling down 51.6 rebounds per contest while allowing 35.5. The Lady Vols' per game total ranks No. 2 in the nation.
The Lady Vols average 16.8 second chance points per game and have won that category in every contest but one (Central Arkansas).
The Lady Vols' bench has been a strength this season, with the Big Orange holding a 28.2 to 16.1 advantage in points from reserves.
UT has been at its best offensively in the third and first quarters this season, averaging 20.0 and 18.9, respectively, during those periods. On the defensive end, the Lady Vols are their stingiest in the second frame, allowing only 11.5 points over that 10-minute stretch.
Tennessee has shot for a higher percentage from the field in every game except for the Texas and Stanford match-ups, in which the Longhorns knocked down 36.2 to UT's 30.6 percent and the Cardinal prevailed, 42.6 to 27.8. UT shoots 43.0 from the field for the season.
The Lady Vols are allowing opponents only 30.1 percent shooting from the field and have allowed only No. 1/1 Stanford (42.6) to shoot better than 36% this season.
The Lady Vols have limited foes to only 24.8 percent shooting from the three-point arc after Stanford (11-30, .367) and Portland State 12-30, .400) had the best long-range shooting games of the year vs. UT.
Tennessee has recorded 16 or more assists in every game but one this season (Stanford, 7). Its season-best mark for dimes is 25 vs. UAPB, followed by 23 vs. Portland State.
The Big Orange women have won the opening tip in all 11 games.
Comforts Of Home
Tennessee is 6-1 at home this season and is out-rebounding foes 50.1 to 35.0.
UT is outscoring foes at home by a 74.4-48.1 score.
The Lady Vols are shooting .462 from the floor to the .272 put up by opponents on Rocky Top.
Rennia Davis is hitting .476 of her shots at Thompson-Boling Arena to lead Tennessee at 14.9 ppg. and 8.3 rpg.
About the Howard Bison
Howard University is located in Washington, D.C., and has an enrollment of 9,689 students.
Howard was picked to finish third in the MEAC this season after placing fifth a year ago with a 10-6 league mark and an 18-13 overall record.
Top returnees include All-MEAC Second Team guard Sarah Edmond, third-team picks in guards Jayla Thornton and Ayonna Williams and MEAC All-Rookie Team forward Krislyn Marsh.
The Bison are coached by fifth-year leader Ty Grace, who is 68-76 at the school.
Also back is senior forward Imani Bryant, who was a four-time winner of MEAC Defensive Player of the Week honors last season.
About Howard's Season
Howard is 8-4 as it heads to Knoxville, winning its last four contests.
The Bison started the season 1-2 and have been 7-2 since then.
UT will mark Howard's second ranked opponent this season. HU fell at No. 25 South Florida, 82-53, on November 12th.
The Bison played Power 5 school Washington in the San Juan Shootout in Puerto Rico on November 29th, falling, 75-58.
Howard also fell to Bucknell in that tourney, 70-60.
Recapping The Bison's Last Game
Howard grabbed a big road win at George Mason, winning 86-75 at EagleBank Arena in Fairfax, VA, on December 21st. With the victory, HU extended its winning streak to a season-high four games.
Guards Ayonna Williams (Washington) and Jayla Thornton (Newark, N.J.) led the Bison attack, scoring over 20 points apiece. Williams produced a season-best 28 points, including 21 points after intermission, while the New Jersey native was nearly perfect from the floor, tallying 23 points on 9-of-10 shooting, including 5-of-6 from long range.
Senior forward Imani Bryant (Berkeley, CA) filled the stat sheet, registering a season-high 12 points, seven boards, three steals and three blocks, while classmate Sarah Edmond (Freeport, NY) added 11 points and five dimes in the win.
Overall, the Bison shot over 51-percent (31-of-60) from the field.