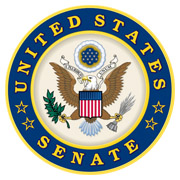 Washington, D.C. – Senators Marsha Blackburn (R-Tenn.) and John Kennedy (R-La.), House Republican Whip Steve Scalise (R-La.), and Rep. Mike Johnson (R-La.) led 207 Members of Congress in filing an amicus brief to stand up for Louisiana's pro-life law before the U.S. Supreme Court that would require all abortion providers to have admitting privileges at local hospitals when emergencies arise.
"States reserve the right to protect mothers and their children with high standards for health care providers—and abortionists remain subject to such high standards. I hope the Supreme Court will issue a ruling that safeguards women's health and that is consistent with the Constitution's guarantee for states' rights," Senator Blackburn stated.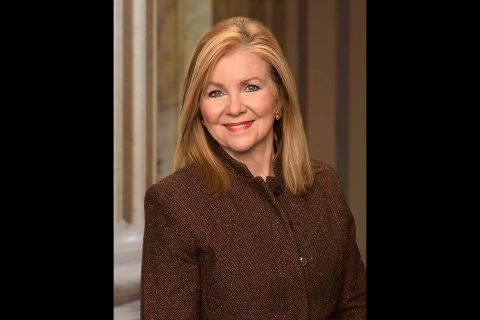 "In a year where the abortion movement has swept state legislatures to the extreme in states like New York and Virginia, it is important we defend the right of states like Louisiana to pass legislation to do the opposite and do more to protect the life of the unborn," said Senator Blackburn.
"When our Supreme Court justices take up this Louisiana case, they will be deciding whether abortion clinics should be required to maintain the same standards as any other outpatient surgical clinic," said Senator Kennedy. "The health and lives of these women are at stake. We aren't asking abortion clinics to close down; we're demanding they protect their patients by securing admitting privileges at nearby hospitals. It's a common sense law, and we need to uphold this law which helps protect the lives of women and their unborn children."
"I'm proud to lead the fight in Congress defending Louisiana's pro-life law that will soon come before the U.S. Supreme Court. Innocent life must be protected at every stage, and I urge the Supreme Court to uphold this law which ensures the health and safety regulations meant to protect Louisianans from the very abortionists who don't want high standards," said Whip Scalise.
"This case is vitally important for two reasons. It presents a key opportunity for the Supreme Court to affirm the right of states to enact common sense health and safety regulations to protect women in vulnerable situations. The Court can also affirm Louisiana's challenge to third-party standing, and ensure that future court challenges to abortion-related regulations cannot be brought by the notorious abortion industry that profits off substandard practices and dangerous clinic conditions. I'm proud to join with Rep. Scalise and my colleagues to assist in this landmark battle," said Congressman Johnson.
June Medical Services, an abortion provider in Louisiana, filed suit challenging the constitutionality of a Louisiana law requiring all physicians performing abortions have admitting privileges within 30 miles of their abortion facility. The Fifth Circuit Court of Appeals upheld Louisiana's law, and now Americans United for Life, with the support of Members in Congress, has petitioned the U.S. Supreme Court to uphold this decision. Louisiana also filed a cross-petition challenging the ability of June Medical to seek the invalidation of health and safety regulations meant to protect Louisiana citizens from the very abortionists challenging the law.
The amicus brief is supported by 207 Members of Congress, including Sens. Marsha Blackburn (R-Tenn.), John Kennedy (R-La.), Bill Cassidy, M.D. (R-La.), Kevin Cramer (R-N.D.), Steve Daines (R-Mont.), Thom Tillis (R-N.C.), Cindy Hyde-Smith (R-Miss.), Ben Sasse (R-Neb.), Tom Cotton (R-Ark.), Jerry Moran (R-Kan.), Mike Braun (R-Ind.), James Risch (R-Idaho), Pat Roberts (R-Kan.), Jim Inhofe (R-Okla.), Mike Crapo (R-Idaho), James Lankford (R-Okla.), Mike Enzi (R-Wyo.), John Barrasso (R-Wyo.), John Cornyn (R-TX), John Hoeven (R-N.D.), Pat Toomey (R-Pa.), Roy Blunt (R-Mo.), Mike Lee (R-Utah), Mike Rounds (R-S.D.), John Boozman (R-Ark.), Rob Portman (R-Ohio), Marco Rubio (R-Fla.), Tim Scott (R-S.C.), Deb Fischer (R-Neb.), Ted Cruz (R-TX), Roger Wicker (R-Miss.), Joni Ernst (R-Iowa), Rand Paul (R-Ky.), Chuck Grassley (R-Iowa), Richard Burr (R-N.C.), Ron Johnson (R-Wis.), John Thune (R-S.D.), Todd Young (R-Ind.), and Mitt Romney (R-Utah).
The full text of the amicus brief may be viewed here.
The amicus brief is supported by a wide range of conservative organizations.
"Americans United for Life is proud to give Members of Congress a voice to urge the U.S. Supreme Court to empower state lawmakers to protect their citizens through clear and workable health and safety regulations," said Catherine Glenn Foster, President & CEO of Americans United for Life. "Clearly, the 207 Members of Congress who joined this brief care deeply about the health and safety of the American people and the ability of legislators to enact commonsense law that protects women and children from the abuses perpetrated by the abortion industry. That the Members who joined this brief are a bicameral, bipartisan group representing 38 states is a testament to the commitment and drive of Congressional leaders Senator Kennedy, Senator Blackburn, Whip Scalise, and Congressman Johnson toward a world where everyone is welcomed throughout life and protected in law."
"National Right to Life applauds House Minority Whip Steve Scalise's effort spearheading an amicus brief from pro-life members of Congress for the upcoming June Medical Services, LLC v. Gee U.S. Supreme Court case," said the National Right to Life. "There is no constitutional right to a sub-standard abortion facility. The Louisiana law at question, the 'Unsafe Abortion Protection Act', was passed to ensure that women who experience complications from abortion, such as hemorrhage, uterine perforation, or infection from an incomplete abortion, are given the highest standard of care possible at a local hospital without any delays. The U.S. Supreme Court review of the ability of abortion providers to challenge state safety laws under the principle of 'third party standing' is of significant nationwide legal importance. We thank the 207 members of Congress who support this amicus brief."
"168 House Members, including two Democrat Members, are leading the country in their common sense support of medical protections in June Medical v. Gee," said Eagle Forum. "These Members really care about women and their unborn children, unlike their pro-choice counterparts, who put the abortion industry over the well-being of individual lives."
"Family Policy Alliance fully supports the Members of Congress Amicus Brief. As an alliance of 40 state-based organizations that work with state legislators every day, we understand how unworkable the undue burden standard is for policymakers, jurists, and the women it directly affects," said Family Policy Alliance. "Further, it is high time the Court made clear that women shouldn't be left vulnerable following a botched abortion; women must be afforded accessible healthcare when they need it most. Family Policy Alliance endorses efforts to bring clarity to admitting privileges laws and protect the state's ability to ensure the health and safety of its citizens."
"The radical left wants us to believe they want only 'safe' and 'rare' abortion, but nothing could be further from the truth," said Ed Martin, president of Phyllis Schlafly Eagles. "At every turn, they oppose state laws, like this admitting privileges law in Louisiana, that would protect the health and life of the patients. Requiring hospital admitting privileges within a specified radius of the abortion facility isn't ground breaking and certainly isn't an extraordinary burden on patients. We are so thankful for House GOP Whip Steve Scalise and Senators Kennedy and Blackburn for spearheading Congressional support of this issue as it lands in front of the Supreme Court. This Louisiana law is solid legislation and lawsuits against it lack validity and standing by the plaintiffs. We look forward to the Supreme Court seeing through this attack on patient protection. We hope they will take the advice of this amicus brief and uphold the Louisiana's law-making."
"Because the ACLJ stands in strong defense of state laws that better protect mothers and their unborn children, we filed a brief with the court defending Louisiana's law," said Jordan Sekulow, Executive Director, American Center for Law and Justice. "We are gratified to see Members of Congress stand up in defense of these commonsense regulations to improve the care of mothers and their babies."
"The Supreme Court's tragic 2016 Hellerstedt decision struck down reasonable, sorely needed standards to protect women who undergo abortion, including requiring abortionists to have admitting privileges at a nearby hospital," said Marjorie Dannenfelser, President of Susan B. Anthony List. "The abortion industry needs this oversight, having shown no interest or ability to self-regulate and defend women from so-called doctors like Kermit Gosnell, James Pendergraft, Steven Chase Brigham, George Klopfer, and more. In revisiting this issue, we hope to see the Court respect the right of state lawmakers to prioritize women's health and safety over abortion industry profits. We thank Whip Steve Scalise and all our pro-life allies in Congress for submitting this bipartisan brief in support of women and girls."
"Family Research Council supports Louisiana's effort to defend their law ensuring that abortion facilities follow the same healthcare requirements as all other surgical centers in the state," said Travis Weber, Vice President of Policy and Government Affairs at Family Research Council. "We are grateful for the concerted effort by Members of Congress to promote better health and safety for women by urging the Supreme Court to uphold this law in June Medical Services v. Gee."
"Congress is rightly troubled by the long list of documented incidents of the Louisiana abortion industry endangering women's health," said Michael P. Farris, President, CEO & General Counsel, Alliance Defending Freedom. "We support the brief Congress filed cataloging these problems and urging the Court to clarify that its decisions allow states like Louisiana to protect women by ensuring all of their doctors are properly credentialed."
"Concerned Women for America can't think of a better way to start the new year than for bipartisanship to take a stand against abortion extremism at the Supreme Court," said Penny Nancy, CEO and President of Concerned Women for America Legislative Action Committee. "Pro-life women across America salute the 207 members of Congress who are speaking with one voice on this consequential case. Their unity against unrestrained abortion jurisprudence that denies life and endangers women sends a strong message that we urge the Court to heed."
"As an organization founded on an erroneous Supreme Court decision we applaud Whip Steve Scalise and his colleagues in the House of Representatives and the Senate taking a stand in June Medical Services v. Gee. They deserve praise for standing up for both women and children," said Tom McClusky, President, March for Life Action.
"Ironically, abortionists claim they care about women yet challenge the State's laws designed to protect them. Evidently, when it comes to state health and safety there is an inherent conflict of interest, leaving the patient's health hanging in the balance," said Esther Hurni-Ripplinger, MBA, Executive Director, Human Life of Washington. "I applaud Congressional Members for their support thereby encouraging the courts to reevaluate the flawed foundation upon which this case rests, namely, Roe and Casey."
"As petitioners ourselves in the US Supreme Court in Priests for Life vs. HHS, as we battled the Contraceptive Mandate under the Obama Administration, Priests for Life appreciates the role that Members of Congress play in expressing their support in Amicus Curiae briefs when the right to life is under attack," said Priests for Life. "The current case of June Medical Services, LLC v. Gee and Gee v. June Medical Services, LLC represents an opportunity for the triumph of commonsense in abortion-related legislation, both in regard to the standards that abortionists need to meet, and the standing that they should or should not have in court. One of the ongoing weaknesses of Court decisions on abortion, starting with Roe vs. Wade itself, is the fact that the judicial process lacks the fact-finding capabilities of the legislative branch. The experience of legislators, therefore, on matters like abortion and its regulation, is essential to bring into these court cases. Moreover, the voices of our Representatives and Senators are our voices. Their participation, therefore, in Supreme Court cases, regarding which the people normally feel quite disconnected and powerless, provides an important encouragement to all citizens, and an important influence on public opinion. Priests for Life is grateful to those Representatives and Senators who have signed on to this brief, and who have taken so many other significant steps to defend the right to life, our most fundamental right, and the condition for all other human rights."
"The Center for Urban Renewal and Education (C.U.R.E.) hereby registers its strong support for the Brief Amici Curiae filed by the most honorable and distinguished members of the United States Congress before the Supreme Court of the United States in support of the Respondent and Cross-Petitioner Dr. Rebekah Gee, in her official capacity as Secretary of the Louisiana Department of Health," said The Center for Urban Renewal and Education (C.U.R.E.). "C.U.R.E. promotes and believes that the State of Louisiana has the right and the obligation to protect its citizens (e.g. at-risk women in need of urgent care after complications related to an abortion in particular), from the Gosnell-like clinics in its own back yard who "have a long history of health and safety violations…" Moreover, the abortionists are protecting their own bottom line and should not enjoy standing before this Court to do so when their own conflict of interest puts the lives of women in danger. The State of Louisiana therefore and rightly imposed admitting privileges with local hospitals (within 30 miles of the clinic) for abortionists in its state. Louisiana's Act 620 was upheld by the appeals court."