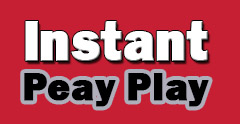 Clarksville, TN – The Austin Peay State University (APSU) women's basketball team came into Ohio Valley Conference play last week with the best record among all conference teams in pre-conference games, but after dropping both home games at the Dunn Center to open OVC play they find themselves in a must-win situation as they head into a four-game conference road trip.
The Govs (9-4, 0-2 OVC) currently sit in a tie for 10th place in the conference standings, along with Eastern Kentucky and Tennessee State – after dropping a 79-66 final to Southeast Missouri on Thursday and a 69-61 decision to UT Martin on Saturday.
But now they face their longest road trip of their conference schedule with trips to Tennessee Tech and Jacksonville State this week before having road rematches with Southeast Missouri and UT Martin the week after that.
So, what happened the Govs last week?
First, they kind of caught a tough break with who they were matched up with right out of the gate in the OVC scheduling catching a SEMO squad with a backcourt that could matchup with the Govs defensive pressure, while UT Martin used the one-two punch of Chelsey Perry and Maddie Waldrop, who combined for 50 points and 27 rebounds against the Govs.
Secondly, the APSU Govs struggled in several key statistical area they had been doing well in during the pre-conference schedule, including turnovers, rebounding and field goal percentage defense.
Coming into conference play, the Govs were one of the better rebounding teams in rebounding margin at +3 but were outrebounded in their first two conference games by an average of eight.
As for turnovers, the Govs committed 35 last week that led to the Redhawks and Skyhawks becoming the first two teams this season to record double-digit figure steal totals versus the Govs – leading to 29 fast break points.
And finally, the Govs field goal defense struggled from inside the three-point arc, doing a respectable job on three point defense – giving up just 10 on 30 attempts – but giving up 44 field goals on 85 attempts inside the arc, a 51.8 percent clip, after allowing opponents to make 46.3 percent of their two-point shots in their pre-conference games.
Individually, the Govs need to get their three-point shooters back on track, with the conferences three-point field goal percentage leader Maggie Knowles only hitting three of her 12 three-point attempts in conference play, while overall Austin Peay State University hit on just 15 of their 50 overall three-point attempts – with only Ella Sawyer, who hit five of her 11 three-point attempts being the only Gov to shot well from deep.
Now it's not too late for the Govs to turn things around, but it's not going to be easy with their next games coming against current OVC co-leader Tennessee Tech on Thursday and Jacksonville State on Saturday – who is 4-1 at home this season – followed by rematches with SEMO and UTM.
The APSU Govs are a capable group, but they need to turn things around quickly or this season may get away from them before they know it.