Nashville, TN – Today, Monday, January 6th, 2020, tickets for the 4th annual Nashville Elvis Festival go on sale at 12:00pm CT. If you already had tickets through our former venue (Franklin Theatre), you should have received an email with a promo code for early access.
Tickets will be available for purchase at our website (www.NashvilleElvisFestival.com). Look for the Tickets tab! We also invite you to click on the new Venue tab where you will find a seating chart, as well as photos of our new venue.
Additional Information
If you are interested in a VIP package, which includes a same seat for ALL shows plus an exclusive kickoff after party with Dean Z and more), email . We have a few packages still available for those that may be interested!
We're also happy to announce that you will be paying substantially less in ticket fees!
Our former venue had outrageously high fees that ranged between 9% to over 12%! These fees went directly to the theater and were not collected by Nashville Elvis Festival. VIP package holders were paying as much as $70.00 per seat in fees to the theater!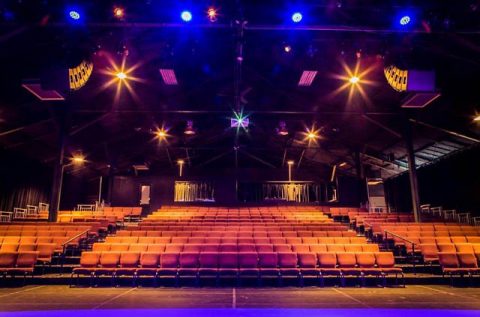 With the move to a new venue and a new ticketing service, the fees are substantially lower!! The new service fee is only 3%, so everyone will be paying substantially less when you repurchase your seats.
Thank you all for your patience and understanding during this transition. While changing venues was out of our control, we could not be more excited about our new home at the Jamison Theater in The Factory in Franklin! We're confident that you will love it too!