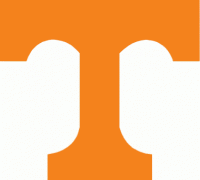 Columbia, MO – Six double-digit scorers, a career-high 11 points from junior Jalen Johnson and a gritty defensive effort led the Tennessee Vols basketball team past Missouri, 69-59, Tuesday at Mizzou Arena.
The result improved the Vols to 9-5 overall and 1-1 in SEC play, while the Tigers fell to 8-6 (0-2 SEC) after dropping their first two conference matchups.
Johnson enjoyed his best performance of the season, scoring 11 points and knocking down a career-high three attempts from 3-point range.
Senior Jordan Bowden added a game-high 13 points and had four rebounds to cap several critical defensive stops.
«Read the rest of this article»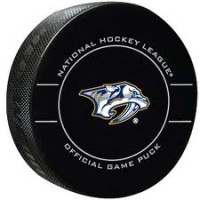 Nashville, TN – In their first game under new head coach John Hynes, the Nashville Predators fell hard to the visiting Boston Bruins, 6-2.
It's been a whirlwind of activity over the last 48 hours with the dismissal of Peter Laviolette and the hiring of Hynes, hoping to spark a Nashville team that has now lost four of their last five games.
Boston picks up their first win in four games with the victory.
The Bruins were all over the Predators from the start. Brad Marchand and Viktor Arvidsson were sent to the box just 14 seconds into the game when Marchand cross-checked Arvidsson, who was then called for embellishment.
«Read the rest of this article»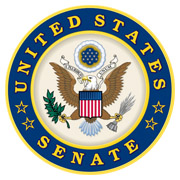 Washington, D.C. – Today, Tuesday, January 7th, 2020, Senator Marsha Blackburn (R-Tenn.) joined Fox Business's Mornings with Maria to discuss the death of Quds Force leader Qasem Soleimani, as well as the latest with impeachment and the United States-Mexico-Canada Agreement.
On Iran: "When you hear these threats coming from Iran…what we have to realize is that Soleimani was their mastermind. This is a guy that for two decades, he had pushed forward, built the Quds Force [which] had about twenty thousand people in it. He's got a cyber unit, a finance unit, a political unit, and he had been responsible for killing hundreds of Americans."
«Read the rest of this article»

Clarksville, TN – Former Austin Peay State University (APSU) men's basketball standout Chris Horton is enjoying a career year in France, earning All-Star honors for the 2020 LNB All-Star Game.
The fourth-year pro moved from Kymi in the Greek Basket League—where he averaged a league-leading 9.1 rebounds, 13.6 points and 1.6 blocks last season—to Cholet in the LNB Pro A.
«Read the rest of this article»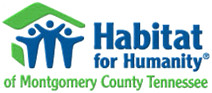 Clarksville, TN – Habitat for Humanity of Montgomery County will host a volunteer service day on Monday, January 20th, 2020 from 10:00am to 4:00pm at the Clarksville ReStore located at 404 Madison Street to lead residents through improvements to the store.
This volunteer service will honor Dr. Martin Luther King's legacy. Clarksville residents will join hundreds of thousands of volunteers across the country on this national day of service.
«Read the rest of this article»
Tennessee Investing in Attracting, Retaining Top Talent
Nashville, TN – Today, Tuesday, January 7th, 2020, Tennessee Governor Bill Lee announced that Tennessee will provide paid family leave for state employees.
The Governor signed an Executive Order today directing the Tennessee Department of Human Resources to issue the new policy effective March 1st.
«Read the rest of this article»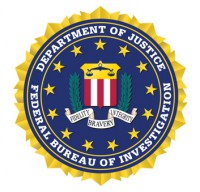 Clarksville, TN – The FBI Memphis Field Office Nashville Resident Agency recognized students at Richview Middle School in Clarksville, Tennessee, today, Tuesday, January 7th, 2020 for winning the National FBI Safe Online Surfing award.
Congratulations to the 6th, 7th, and 8th grade students in Heather Stanley's computer literacy classes for scoring 89.72 percent to win the November 2019 award in the Sharks category.
For the month of November 2019, a total of 142,915 students at 2,156 schools in 54 states and U.S. territories participated in the FBI-SOS Program.
«Read the rest of this article»
Washington, D.C. – The National Highway Traffic Safety Administration (NHTSA) reports that Mercedes-Benz USA, LLC is recalling certain 2001-2011 vehicles because the bonding between the glass panel and the sliding roof frame may deteriorate, possibly resulting in the glass panel detaching from the vehicle.
A detached glass panel can separate from the vehicle and become a road hazard, increasing the risk of a crash.
«Read the rest of this article»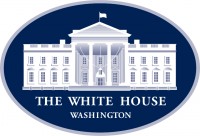 Washington, D.C. – Four days ago, the United States military executed a flawless precision strike that killed the worst remaining terrorist on Earth, Qasem Soleimani. The next day, President Donald J. Trump delivered a statement on the successful operation.
"As President, my highest and most solemn duty is the defense of our nation and its citizens," he said. "Soleimani was plotting imminent and sinister attacks on American diplomats and military personnel, but we caught him in the act and terminated him."
«Read the rest of this article»
Tennessee Titans (10-7) at Baltimore Ravens (14-2)
Saturday, January 11th, 2020 | 8:15pm ET/7:15pm CT
Baltimore, MD | M&T Bank Stadium | TV: CBS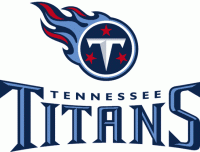 Nashville, TN – The Tennessee Titans (10-7) travel to Baltimore this week to face the AFC North champion Ravens (14-2) in an AFC divisional playoff game. Kickoff at M&T Bank Stadium (capacity 71,008) is scheduled for 8:15pm ET/7:15pm CT on Saturday, January 11th.
The winner will advance to the AFC championship game to play either the Kansas City Chiefs or the Houston Texans, who meet Sunday in Kansas City. The Titans and Ravens have met on three previous occasions in the postseason, with the Ravens holding a 2-1 advantage.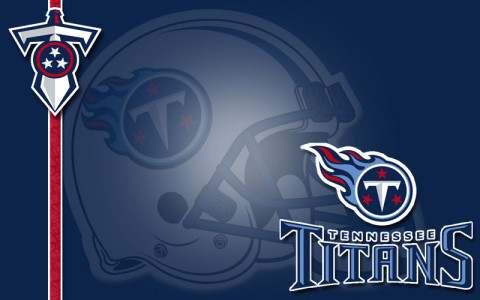 «Read the rest of this article»