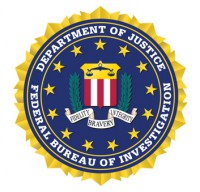 Clarksville, TN – The FBI Memphis Field Office Nashville Resident Agency recognized students at Richview Middle School in Clarksville, Tennessee, today, Tuesday, January 7th, 2020 for winning the National FBI Safe Online Surfing award.
Congratulations to the 6th, 7th, and 8th grade students in Heather Stanley's computer literacy classes for scoring 89.72 percent to win the November 2019 award in the Sharks category.
For the month of November 2019, a total of 142,915 students at 2,156 schools in 54 states and U.S. territories participated in the FBI-SOS Program.
When the 131 students at Richview Middle School posted their composite national-winning score in November, a total of 142,915 students took the exam nationwide to compete for one of the three monthly participation awards.
Open to all public, private, and home schools nationwide, the FBI-SOS initiative is a free, age-appropriate, competitive, and fun online program that promotes cyber citizenship and teaches students in third through eighth grades how to recognize and respond to online dangers-like Internet predators and cyberbullying-and covers topics such as social networking and gaming safety.
Every month during the school year, the FBI recognizes the top-scoring schools in each of its three size categories, based on the number of students participating from each school.
The FBI-SOS Internet Challenge was developed with the assistance of the National Center for Missing & Exploited Children and with the input of teachers and school administrators. Anyone-young or old, in the U.S. or worldwide-can complete the activities on the FBI-SOS website.
The testing and competition, however, are only open to students in grades 3-8 at public, private, or home schools in the United States or its territories.