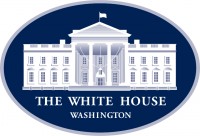 Washington, D.C. – Americans spent years telling Washington to fix our country's broken immigration system. But career politicians ignored the will of voters and pushed "solutions" that left special interests happy and most citizens frustrated.
Donald J. Trump won the Presidency promising to end that stalemate. Now, despite shocking levels of resistance from Democrats in Congress, the rule of law is being restored at our nation's doorstep. Mile by mile, President Trump is keeping his promise.
Watch: Out with the old, in with the new wall!
The 100th mile of border wall construction was announced on Friday—a "milestone achievement," Acting Homeland Security Secretary Chad Wolf said.
"New wall has been constructed in every border state from California to Texas. This is a milestone for our entire country, and this would not have been possible without the President's steadfast determination and leadership," Wolf said.
"Walls work," he added. They're "an undeniable impediment to human smugglers, drug traffickers, and other criminals who have exploited our lack of effective border infrastructure." The wall comes as part of a much larger strategy by President Trump to curb illegal immigration, including new deals with countries such as Mexico, Guatemala, Honduras, and El Salvador, to protect our asylum system for those who need it most.
The progress in the past year alone has been staggering. Last May, monthly border apprehensions skyrocketed to more than 144,000 in the midst of our National Emergency, leaving resources for our law enforcement officers stretched to their limits. Now, illegal immigration is down for the seventh straight month.
"The President listened to his operators on the front lines," Wolf said. As a result, not only was border wall funding secured, but the President made sure our officers have the tools they need to get the problem under control. That means all-weather roads, lighting, enforcement cameras, and other enforcement technology.
The result? Since border wall construction began in Tucson, Arizona, illegal crossings are down 24 percent. In San Diego, California, they're down 27 percent. And in Yuma, Arizona, they are down over 78 percent.
"Trump touts court ruling allowing military funds for border wall construction."